PhD Spotlight – Andrew Scarffe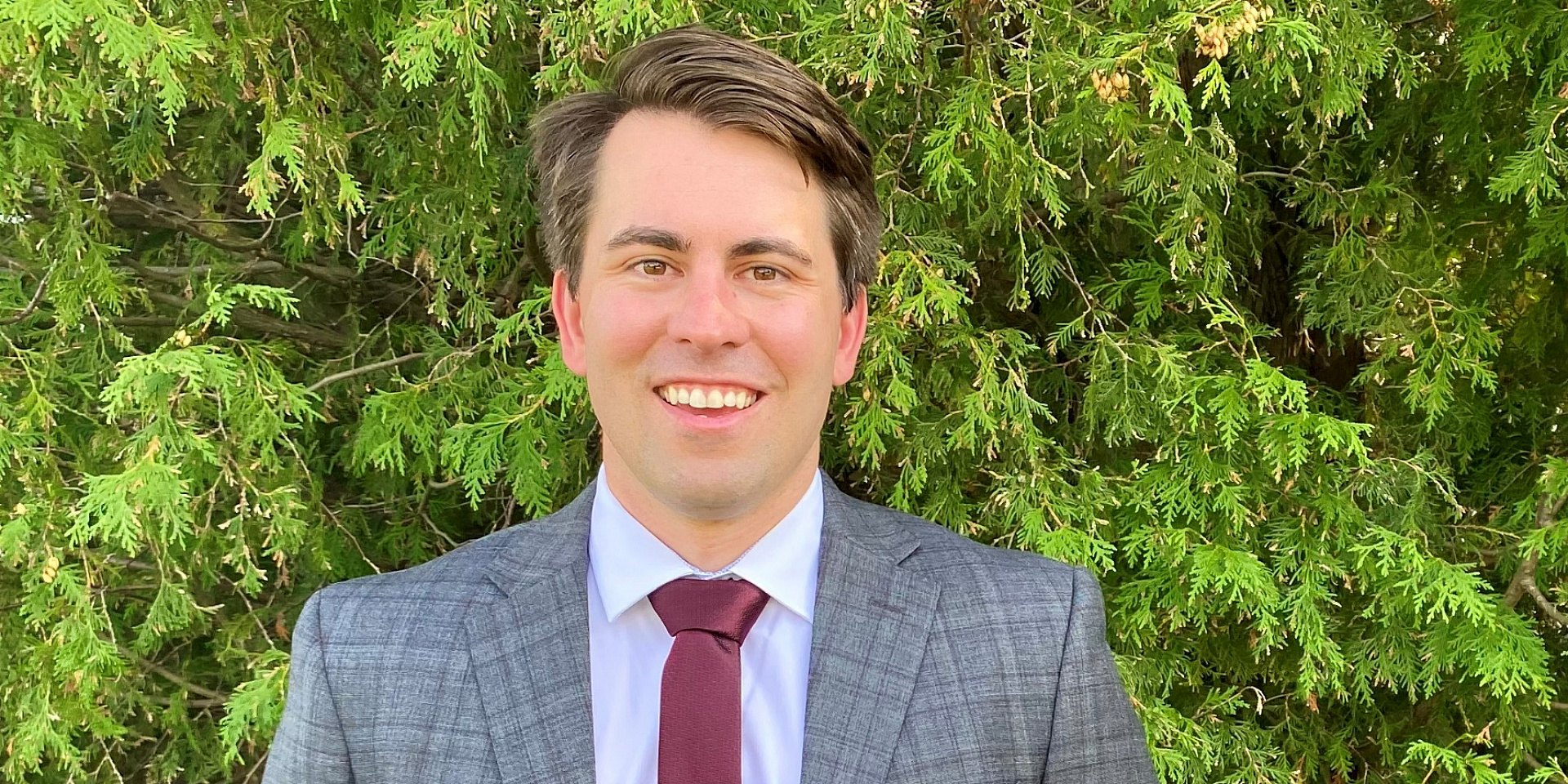 Andrew Scarffe joined Telfer's PhD in Management program in 2018, with a concentration in Health Systems. Under the supervision of Dr. Kevin Brand and Dr. Wojtek Michalowski, Andrew's research focuses on people's decision-making as it relates to preventative medicine decisions. Andrew is the recipient of the Ontario Graduate Scholarship, the 2022 & 2021 Telfer PhD Engagement award, the Queen Elizabeth II Graduate Scholarship for Science and Technology, and the Mitacs Accelerate Entrepreneurship Scholarship. He is also the student representative on the Executive Committee for the Healthcare Management Division at the Academy of Management.
We interviewed Andrew to learn more about his research interests, more specifically, individual decision thresholds regarding preventative health measures.
Why did you choose to study health systems at Telfer?
Before joining Telfer, I worked for the Ivey International Centre for Health Innovation at the Ivey Business School (Ivey) at Western University. During this time, I realized that health systems management could greatly benefit from insights gleaned from the management research and organizations found outside the traditional health systems. As a result of my interest in coupling management and health systems, I was drawn to Telfer's PhD in Management program that had a concentration in health systems.
What is your research about and what will it contribute to academic literature?
My doctoral research focuses on why people make different decisions as it relates to preventative health measures (e.g., vaccines, face masks, lifestyle changes, cancer screening, etc.) even when they are presented with the same information. Through exploring an individual's decision threshold, I am looking to identify how an individual's cultural worldview predisposes them to anticipate greater (or lesser) regret as it relates to uncertain outcomes (e.g., adverse events associated with treatment, adverse events associated with forgoing treatment, etc.), which consequently changes an individual's decision threshold. My research contributes to the scientific knowledge by coupling worldview and a decision model that takes into account so-called objective and subjective points of view (the dual processing model of decision-making) as it relates to the assessment of implicit decision thresholds.
You recently published research in the BMC journal Cost Effectiveness and Resource Allocation. What are the highlights from that study?
Aside from my doctoral research, I have a program of research that relates to estimating the cost-effectiveness of a primary care intervention for patients with Chronic Obstructive Pulmonary Disease (COPD). The findings of this study were recently summarized and appeared in The Conversation. This research shows that the 'Best Care' integrated disease management program for high risk, exacerbation prone, patients with COPD is cost-effective and preferred (i.e., patients have better outcomes at a reduced cost) compared to the usual standard of care in Ontario.
What impact could your research have on preventative health measures in public policy?
Public policy is ripe with exemplars of where the public does not agree on what is the 'best' course of action. Consequently, this often creates polarization and a tendency to dismiss the dissenting views to be "irrational", "stupid" or "crazy". Understanding how people justify their decisions and specifically how they arrive at these decisions by subconsciously calculating their implicit decision threshold – a subject of my work - is critical to advancing public discourse.