Pouya Safi Details How Your Opportunity Awaits You in A Better Canada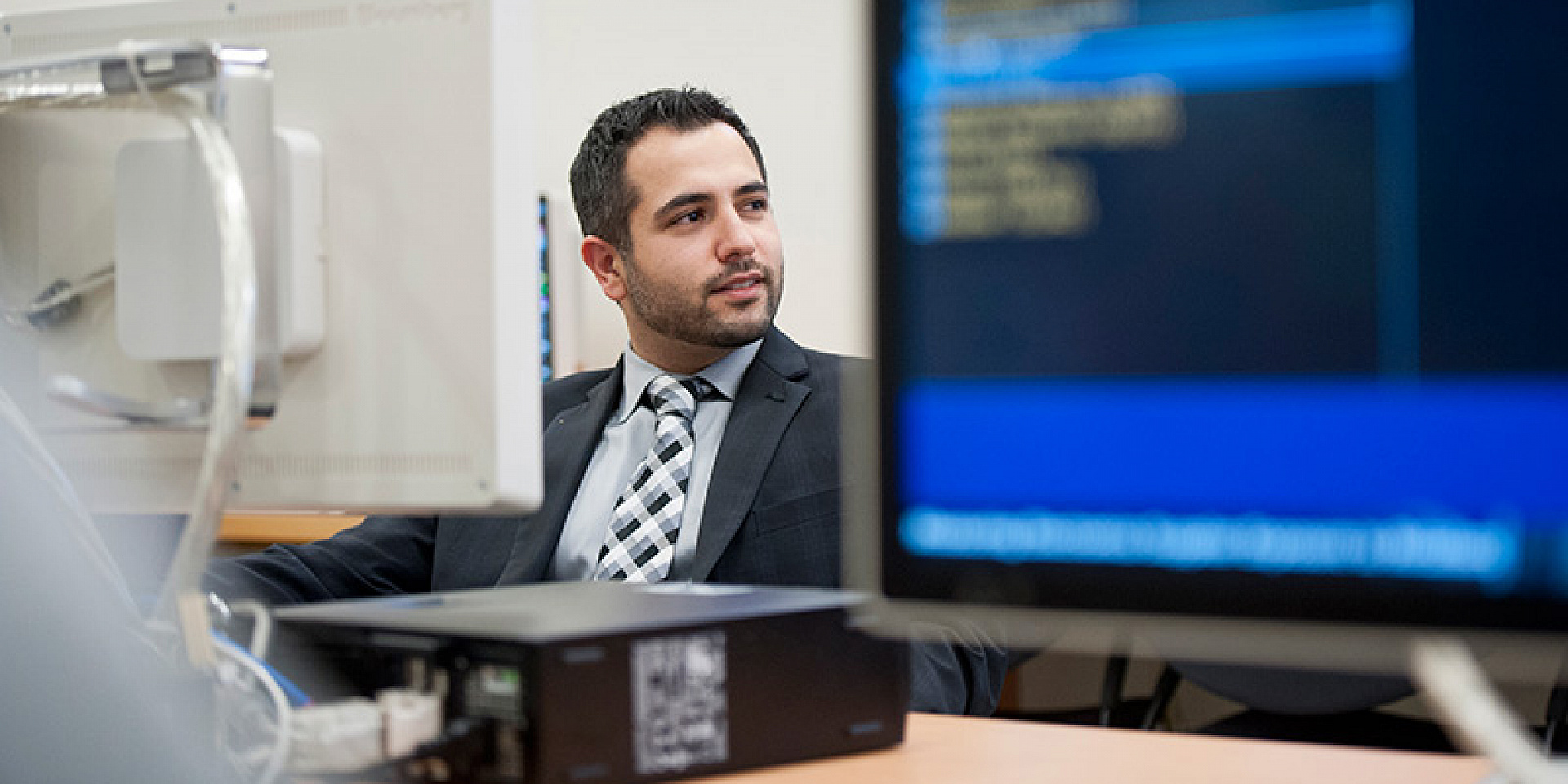 Pouya Safi (MBA 2013), Associate Director - uOttawa Professional Development Institute, 2020 Young Achiever's Award Recipient.

The Young Achiever's award was created to honour the individuals (under 40) who have been able to achieve greatness in their lives within an exceptional period of time.
I'm being recognized as a young achiever, and I'm grateful for the honour. Yet I must admit that all I've accomplished has come about as a result of the opportunities presented to me. The Telfer School has provided many such openings. I'm astounded by the confidence it has placed in me.
Shortly after I graduated from the Telfer MBA, a school official asked me to help enhance the experiential learning component of the Telfer BCom finance curriculum, so that graduates are better prepared to take on any role in the financial world. Then the school offered me the chance to become a lecturer and part-time professor. I leveraged that learning and experience to become the associate director at uOttawa's Professional Development Institute.
The undergraduate courses I teach focus on ethics, sustainability and social responsibility. They are vital to finance and to innovation. Innovation is as much a product of equality of opportunity as it is a function of technological acumen and scientific excellence. I believe Canada can have excellence and equality of opportunity, building on our country's multicultural foundation.
In fact, our country can become a leader in innovation by ensuring new Canadians have opportunities to integrate successfully; by ensuring all Canadians have opportunities to re-skill and up-skill through continuing education; and by ensuring young Canadians have opportunities to stay in Canada to pursue their professional and business goals.
The coronavirus pandemic is an opening of a different kind. We didn't ask for it and yet it's forcing change upon us rapidly and profoundly, especially in how we work. Many outlets for improvement will soon present themselves. Canada must seize them to become fairer, more equal and more sustainable. I encourage Telfer School students to do their part.
As you do so, follow five lessons I've learned. First, chase happiness and not money. Happiness will bring out your best qualities, and the money will come. Second, don't compare yourself to others; you'll be more successful if you follow your own path. Third, when the world opens up again, broaden your perspective by travelling. Fourth, keep learning after your undergraduate education is done. And fifth, find a charitable cause you believe in that could profit from your knowledge. Your opportunity is out there. Grab it.

This is a summary of the interview conducted on August 28th, 2020 with Pouya Safi, Associate Director - uOttawa Professional Development Institute