Music has the power to lift spirits and bring joy to listeners. This is especially true for residents, frontline care teams, and support staff working in senior living facilities. With residents in isolation and staff working long hours and extra shifts due to the COVID-19 pandemic, it has been a stressful time for all. Moments for Care provides live concerts that are able to brighten up days and give residents an opportunity to feel the energy and passion of live music.

Creating Moments of Joy, Peace and Comfort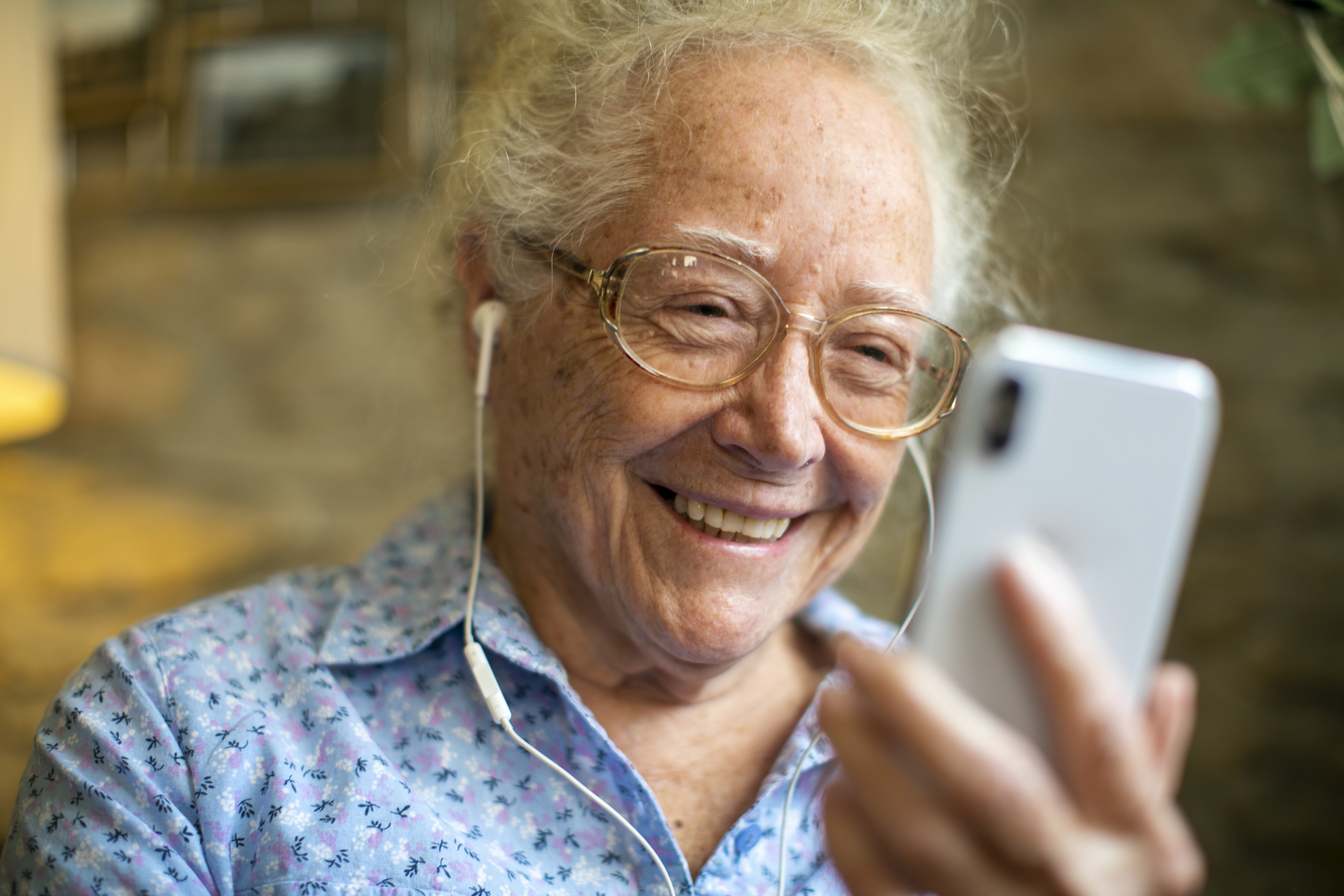 Moments for Care spreads happiness for all at senior living locations through music and other sources of live entertainment. The initiative is based on the idea of bringing a moment of peace, fun and distraction amidst chaos. This initiative is made possible by the incredible teams at Cliniconex and CareWorx, two Ottawa based technology companies in the senior care space. The Director of Marketing at Cliniconex, Chris Sisto (BCom 2010), recognized the decline in resident engagement and connection at senior living facilities during the pandemic, which led him to think about launching an initiative to lift spirits.

Local Talent Lifts Spirits
Using YouTube's live streaming tool, the team behind Moments for Care put together their first virtual concert on May 21st that can still be streamed on their website. This gave residents something to look forward to during isolation. The first concert starred Kimberly Sunstrom, a talented singer-songwriter from the Ottawa-Gatineau area and Dave Kalil, a singer and pianist known as "Ottawa's Piano Man".
The event was a huge success and received amazing feedback from the homes and residents who tuned in. Over 160 homes registered for the free event and residents were able to request their favourite genres and decades of music.
"Thank you so much to Cliniconex and CareWorx Fully Managed for organizing the Moments for Care virtual concert series for our residents and team members. I had the opportunity to watch the first concert first-hand and it was heartwarming to see our residents engage by singing, dancing, and even shedding tears of joy. Residents have definitely missed live entertainment during COVID-19. The Moments for Care virtual concert series is filling that void and gives residents an opportunity to feel the energy and passion of live music. This is an amazing event that entertains and captivates residents while providing our front-line team members with a true feeling of appreciation. Don't miss the next Moments for Care concert!" - Erin Matresky, Resident Experience Partner

How Can You Get Involved?
Moments for Care is actively seeking more artists who want to contribute to the cause. If you are a local artist and are interested in joining in on the initiative, you can reach out to the Moments for Care team through this form.
To learn more about Moments for Care you can visit their website and stay tuned for their second live event scheduled for June 25that 2pm EST featuring Rhonda Denet, Brian Barber and PointClickCare's Al Manning.