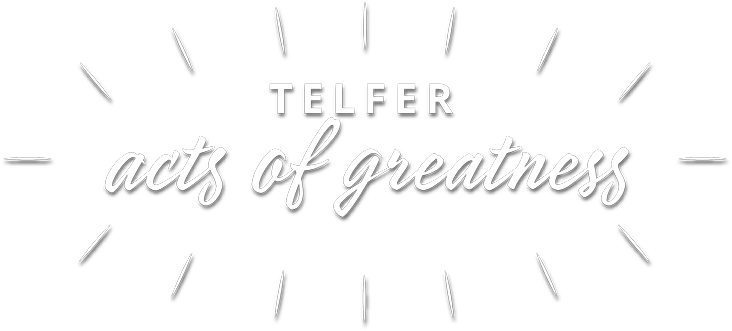 Telfer Acts of Greatness Submission Form
As COVID-19 forces us to make drastic changes to our routines, we would like to sprinkle a bit of positivity during these times of adversity.
I am therefore introducing the Telfer Acts of Greatness (TAG) platform intended to highlight the best examples of resilience, adaptability, leadership, friendship, and kindness performed by the great members of our Telfer community during these historic and unprecedented times.
If you know of anybody in the Telfer Community whose actions deserve recognition, we invite you to "TAG" them by communicating with us via this form.