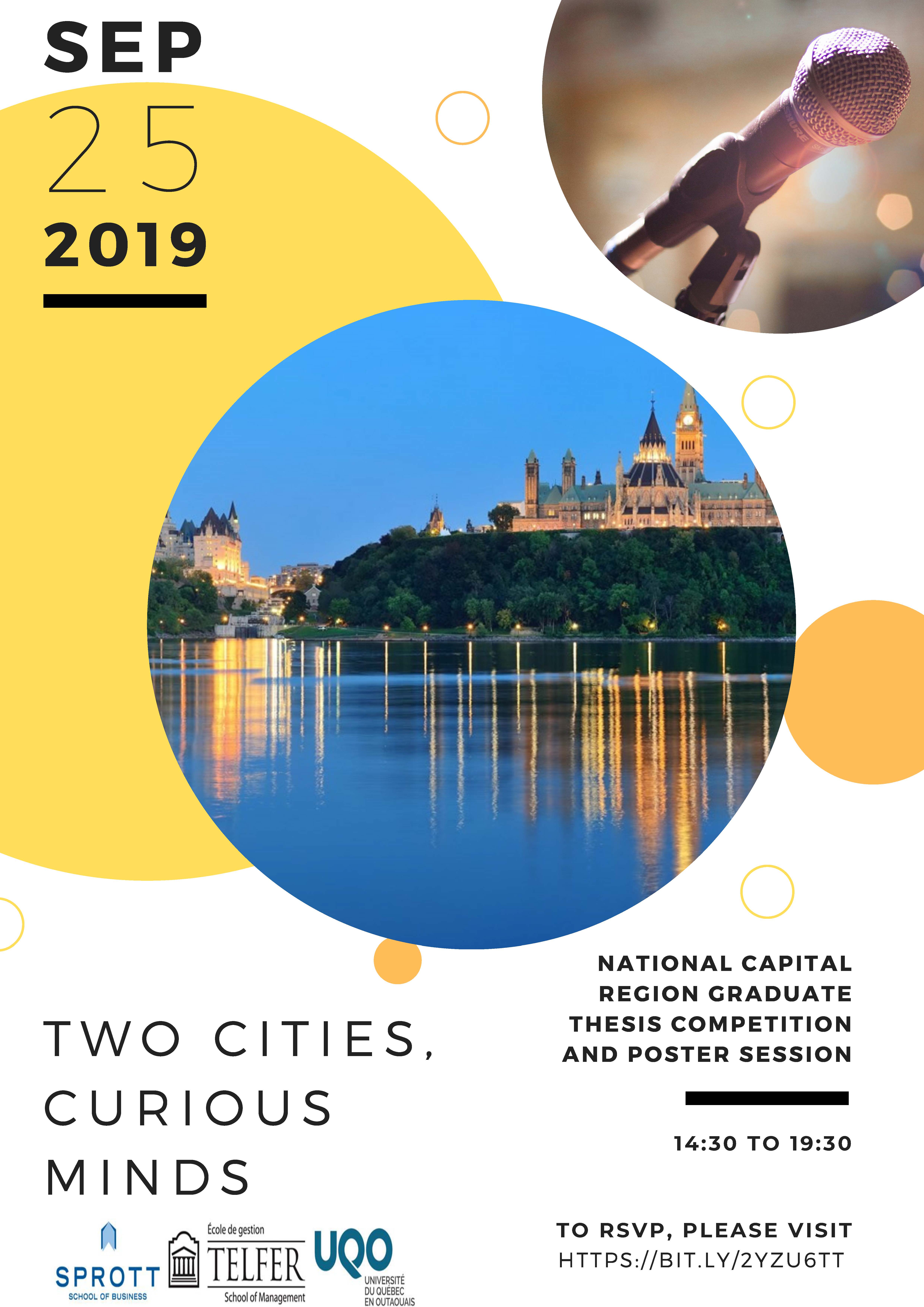 On September 25, 2019, the Telfer School of Management at the University of Ottawa is hosting the Two Cities, Curious Minds: Graduate Research at Three Universities - National Capital Region Thesis Competition and Poster Session.
Designed as a friendly competition among the National Capital Region's three business schools, this event will provide a unique opportunity for students to feature an aspect of their research that is innovative from the perspective of business transformation – all the while competing for up to $6500 in cash prizes!
Date: Wednesday, September 25, 2019
Time: 2:30 p.m. to 7:15 p.m.
Location: Telfer School of Management, Desmarais Building, room DMS 12102