It is expected that analytics and Artificial Intelligence will transform all sectors of Canada's economy, including healthcare. Some analytics and AI solutions are already transforming healthcare delivery and improving the quality of care for the patients.
Analytics is used to develop scheduling models to reduce wait times for surgeries or imaging. Artificial intelligence, and specifically the so-called machine learning, is used to help with diagnostics or with the interpretation of lab results.
The Telfer School of Management is pleased to be hosting AI and Analytics in Canada's Healthcare: A Revolution with Opportunities and Challenges on May 31st at 5:30 pm. The panel will bring together leading health professionals, industry representatives, and uOttawa researchers.
Panelists Doug Manuel (Ottawa Hospital Research Institute), Randy Giffen (IBM), Wojtek Michalowski (Telfer School), Jonathan Patrick (Telfer School), and Herna Viktor (School of Electrical Engineering and Computer Science) will discuss the following questions: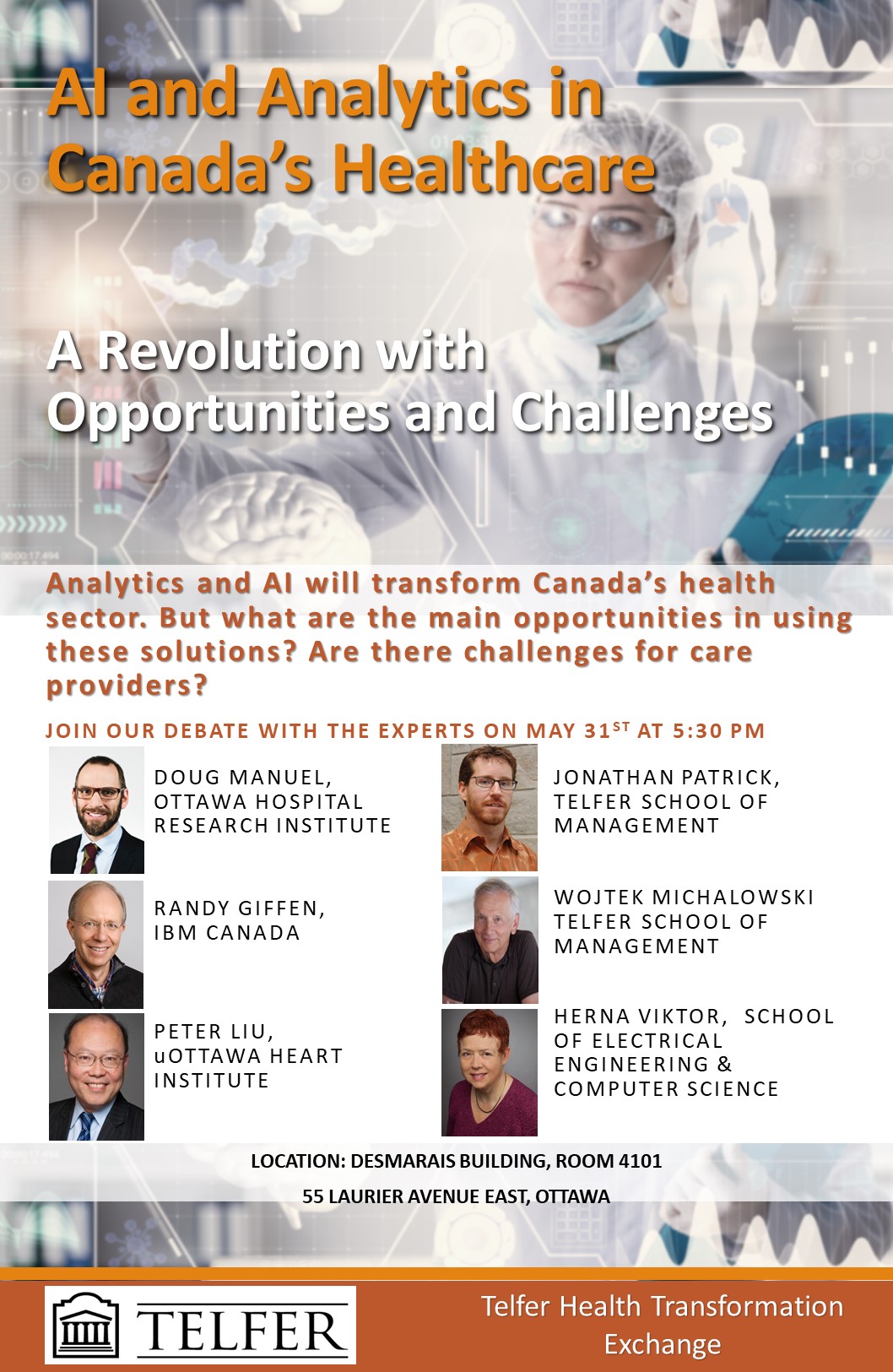 What are the main transformative opportunities in the use of analytics and AI in healthcare?
Do they create new challenges for patients, physicians, managers, and other healthcare practitioners?
What do these changes mean for patients and care providers?
Following the debate, there will be an informal networking period with hors d'oeuvres and beverages.
Location: Telfer School of Management, Ottawa, room 4101, 55 Laurier Avenue East
Time: 5:30 to 7:30 pm.
For event schedule and RSVP, click here.