Our Focus
Engagement with our stakeholders provides the basis for innovation at Telfer. Innovation in our programs and research creates world-class impact in our communities. Impact enables us to achieve our school's mission. Learn more about these 3 themes by reading the following related articles.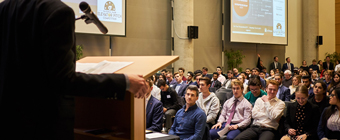 Engagement
At Telfer, we recognize that effective management education and research can only be achieved through both academic and professional engagement with our stakeholders, and that academic and professional engagement must intersect in meaningful ways in the delivery of our programs and in carrying out our research.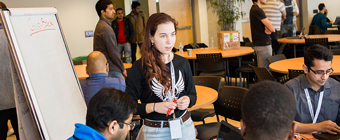 Innovation
Engagement with our various stakeholders is driven by our creativity and willingness to experiment in our programs and research, while also being mindful of the importance of quality and consistency in our delivery. This provides the basis for innovation at Telfer.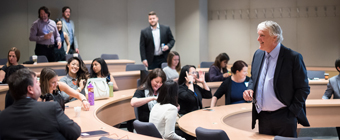 Impact
The achievement of our mission is measured by the impact of our programs and research. At Telfer, our mission is to launch and accelerate management careers and influence sustainable organizational performance through the leadership of our graduates and the impact of our researchers.