We held the fall 2015 Michel Cloutier Marketing Competition on December 8, 2015 at the Desmarais Building.
We would like to congratulate the winning team (Natasha Mieka Loepp, Liora Raitblat, Kelsy Sullivan, Jessica Verbruggen and Irene Zourdos), who provided the best pan-Canadian strategy for the Department of Canadian Heritage to engage Canadians in the Give Back Campaign for the 150th Anniversary of Confederation.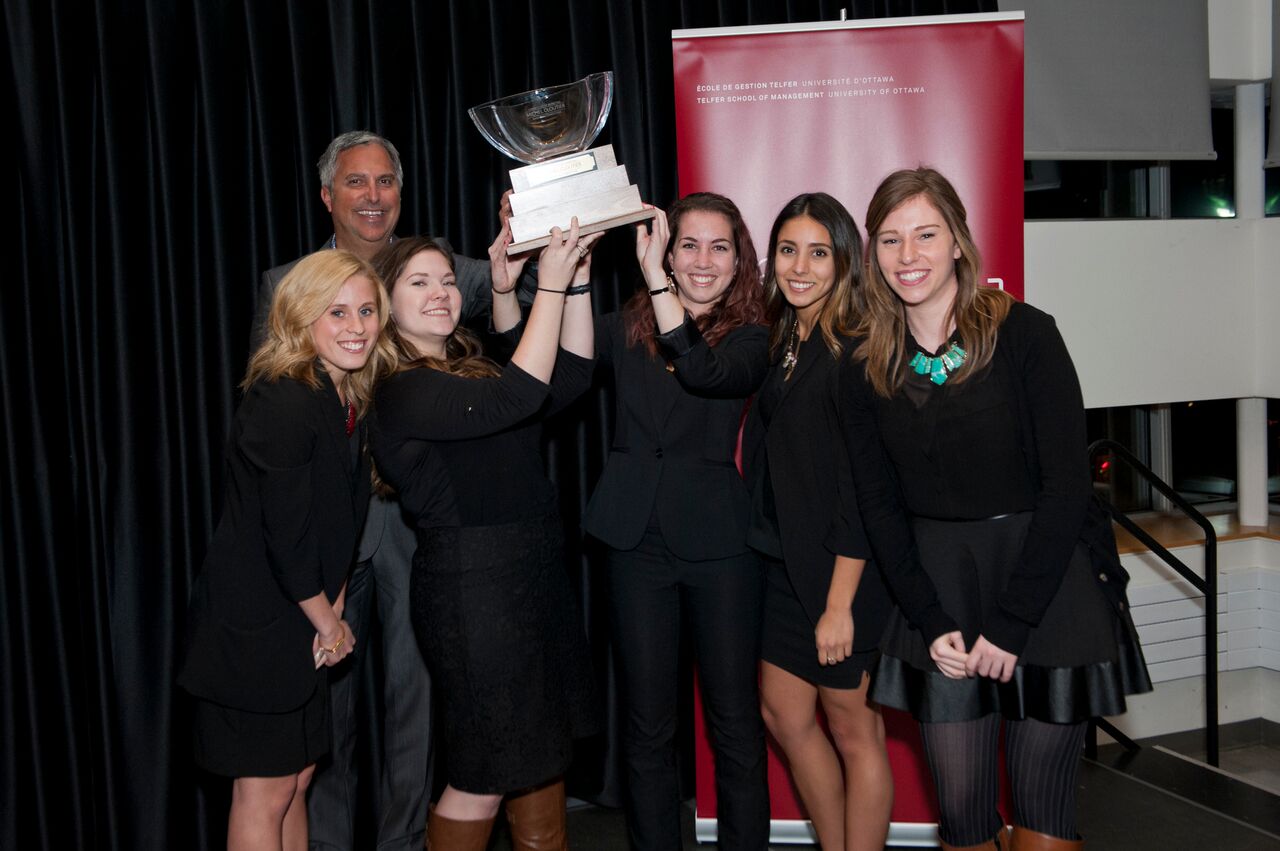 The winning team received a cash prize of $1,500 and Kelsie Zielinski, the student with the best presentation skills, received a $600 prize.