About the Program
Wellbeing and resilience are critical for leadership success and a vital part to a leader's business strategy. Developing the skill of wellbeing within yourself and the teams you lead is the key to a healthy and happy workplace.
This highly interactive workshop will aid in nurturing and building wellbeing as a leadership skill and strategy, using a blend of theory and practice backed by evidence-based research. Participants will identify emerging issues and demands of leading during times of change, and explore mindful, positive ways to lead by example. Participants will learn the benefits of honing wellbeing as a leadership skill, and its value to enhance a positive mind-set shift in employees across the organization, through a positive psychology framework and coaching lens. Participants will examine - and build upon - a comprehensive leadership wellbeing plan, and create actionable building blocks to integrate learning through self-reflection, practices and group exercises. Participants will implement their plan with the support of the facilitator and peers through an online platform for four weeks of continued learning after the in-class session, and will conclude with a one-hour webinar.
Who Should Attend?
Leaders at all levels in public and private sectors who are seeking sustainable ways to lead, but just can't seem to find the time or make it a priority. Those who aspire to lead and influence an organizational culture of wellbeing, resilience, compassion, and mindfulness will also benefit greatly from this program.
What You Will Learn
4 key areas of leadership wellbeing: psychological, physical, social and spiritual
Tools, resources, and actions to 'self-care' while maintaining focus and build an unshakeable core of resilience
How self-care actions contribute to your wellbeing and the ability to navigate through adversity
How to enhance positive mind-set shift in employees through a positive psychology framework
Learn how mindfulness is foundational to self-awareness, self-management, and emotional agility
Dialogue with other leaders on exploring compassionate ways of leading that prioritize wellbeing & people first
Program Takeaways
New skills and insights to develop into a leader who instils and inspires wellbeing and resilience into the heart of how they lead
Strategies to model leadership qualities and behaviours, like compassion and mindfulness that cultivate a healthier and happier workforce
Practical self-care tools to be calm, focused and resilient, during times of chaos and uncertainty
Increased connection to self and others through greater self-awareness and meaningful dialogue
A comprehensive leadership wellbeing with actionable steps to support mindful positive change
Program Facilitators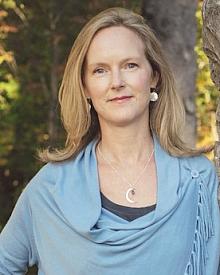 Details
---
Covid-19 Contingency Measures

We are excited to deliver this program in a virtual learning format, starting on October 22, 2020. Our team is committed to the exciting challenge of providing high caliber experiential learning in a virtual space during this unprecedented time.
Registration Deadline

September 21, 2020
Date

Five (5) consecutive Thursdays: October 22, October 29, November 5, November 12 and November 19
Format

Five (5) consecutive Thursdays from 9 a.m. to 11:00 a.m., concluding with a 1/2 day virtual retreat.
Tailored Programs
Our programs and certificates can be delivered to your employees and tailored to fit your organization's specific requirements.
To discuss your needs, please contact us.