About the Program
Offered jointly by the Telfer School of Management and the Public Policy Forum (PPF), the Public Policy Leadership Program (PPLP) is for practicing policy professionals interested in expanding their capacity to navigate the complexities of contemporary government policy development and provide breakthrough policy responses using team leadership, engagement and collaboration. Telfer and PPF have joined forces and leveraged our individual strengths to enhance your understanding of current and emerging policy challenges while developing the leadership skills needed to be effective in an increasingly complex government system.
This program is one-of-a-kind, designed to address an identified gap in learning opportunities for the policy community, with our unique cross-disciplinary approach, integrating personal leadership development with an advanced and applied exploration of domestic and global policy issues. Graduates of this program will form a stronger network of policy leaders that can address the complex issues facing modern governments.
We encourage you to download the information package for program details.

In partnership with:

Who Should Attend?
Public policy professionals in supervisory or management roles (EX minus 1 & EX-1 or equivalent) who are mid-career and looking to grow and refine your leadership skills to step up to the next level of your career path. You are intending to deepen your understanding of how to lead groups and teams in a complex public policy environment, while navigating the policy development process.
We welcome participants from all levels of government: federal, provincial, and municipal.
To ensure diversity within the participant group, the number of participants attending from each department will be limited as this maximizes the participants' learning and networking experience. If your department would like to send more than 2 people to the program, please reach out to Brianna Rennie (rennie@telfer.uOttawa.ca) before completing registration.
Program Themes
The Public Policy Leadership Program is designed to specifically address the needs and questions of current and emerging public policy leaders. Our team is focused on working with you to explore following themes:
Policy Futures: Taking a strategic look at emergent policy issues in the ever-changing context of government goals, advancements in technology, communications, and relations with the public.
Crafting Policy in the Face of Complexity: Navigating different types of policy development, and developing judgment and resilience.
Stakeholder Relationships: Knowing when, how, and why to engage stakeholders, and exploring the spectrum of engagement possibilities, from consultation to collaboration, and effective leadership in the context of complex, multi-stakeholder environments.
Personal Leadership Effectiveness: Identifying strengths and improving skills, which are central to policy leadership, including communication, working with Ministers and their teams, and advancing the policy agenda through effective leadership of departmental, interdepartmental and cross-functional teams.
Emotional Intelligence: Developing a stronger understanding of who you are as a leader, your leadership styles and strengths, and engaging in a process of self-reflection and personal growth.
Facilitators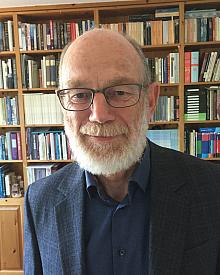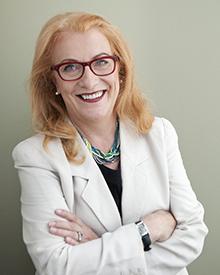 Ingrid Richter, Ph.D.
Executive in Residence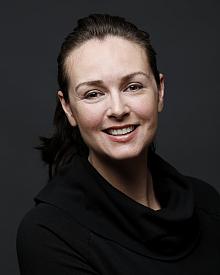 Jennifer Robson, PhD
Facilitator
Details
---
Covid-19 Contingency Measures

Our team is committed to the exciting challenge of providing high caliber experiential learning in a virtual space during this unprecedented time. We are excited to deliver this program in a virtual learning format, starting on October 19, 2020.
Registration Deadline

September 18, 2020
Date

Start date: October 19, 2020

A detailed delivery schedule will be available shortly.
Information Package

We encourage you to download the information package for full program details and the 8-day agenda.
Tailored Programs
Our programs and certificates can be delivered to your employees and tailored to fit your organization's specific requirements.
To discuss your needs, please contact us.