About the Program
This 2-day program will focus on concepts related to complex project and procurement leadership. Participants will gain an enhanced understanding of project and procurement complexity in situations where:
Interconnected and interdependent factors bring emergent and unpredictable outcomes;
Dynamic and adaptive socio-cultural interactions of multiple stakeholders require collective leadership of project sponsors, project managers and senior executives to re-invent governance beyond hierarchy and consensus-building; and,
Nurturing high performing teams is essential to achieving project and procurement success in environments evolving at the fast pace of digital and social media interactions, within a backdrop of low trust perceptions.
Participants will have the added advantage of acquiring shared knowledge and best practices with the participants in the Telfer Masters of Business in Complex Project Leadership (MBCPL) and the Certificate in Complex Project and Procurement Leadership (CPPL).
Who Should Attend?
This 2-day program is intended for individuals at the Director and Director General levels (EX-1 to EX-3 or equivalents) of organizations leading, or contemplating leading, complex projects and procurements. It is also suitable as a refresher for those with the PMCD3 designation.
Note: Not all projects are complex; however, almost every project will experience some level of complexity at some point of their lifecycle, mostly due to the attitudes and expectations of stakeholders, and the open digital environment in which they operate.
What You Will Learn
Gain knowledge of the fundamental elements of Telfer's Complex Project and Procurement programs to achieve a more in-depth understanding of the elements that tread through complex projects and procurements, and the strategic thinking skills required.
Gain knowledge of the collaborative and collective leadership required to engage stakeholders in meaningful interactions and to nurture practices that will re-frame engagement and governance.
Acquire in-depth understanding of the importance of initial conditions, and the adoption of wide perspectives in the development and assessment of strategic options.
Practice first-hand some methodologies used to manage complexity and increase responsiveness to rapidly changing environments.
Increase business acumen, with more in-depth understanding of the behavioural drivers of private sector stakeholders, and new approaches in building collaborative relationships and contracting models.
Acquire knowledge of advanced negotiations approaches that better address cognitive and emotional needs in a complex project environment.
Program Takeaways
How to assess project and procurement complexity and specific approaches to improve their management.
How to refresh complex project and procurement governance and re-frame stakeholders engagement.
How to better understand industry interests and negotiate collaborative undertakings.
How to foster and nurture a culture of complex project leadership.
Program Facilitators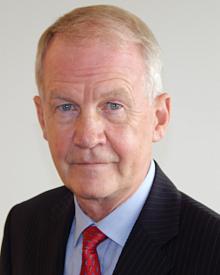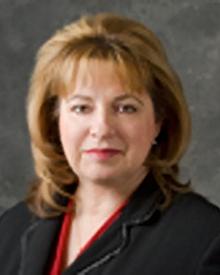 Mariette Fyfe-Fortin
Facilitator
Details
Covid-19 Contingency Measures

Should we not be able to deliver this program in its current face-to-face format because of the COVID-19 pandemic, we will switch to a virtual delivery model from September 21-24, 2020. Participants will be given advance notice should the format change. All in-person programming will be delivered in accordance with Ottawa Public Health directives. Accordingly, a virtual option will be available to those who are unable to attend in-person.
Registration Deadline

This Program is full - registration has now been closed. If you are interested in this Program and were looking to register, please contact us at executiveprograms
@telfer.uottawa.ca to be placed on a waitlist. Dates for the next offering in Winter 2021 will be announced soon!
Date

September 21-22, 2020
Format

2 consecutive days, 8:00am – 5:00pm
Location

Telfer School of Management
Centre for Executive Leadership
99 Bank Street, Suite 200
Ottawa ON K1P 6B9
Tailored Programs
Our programs and certificates can be delivered to your employees and tailored to fit your organization's specific requirements.
To discuss your needs, please contact us.