About the Program
A coaching culture exists in an organization when a coaching approach is used by leaders at all levels to engage and develop their people and to engage with their key stakeholders. The outcome is inevitably a more engaging culture and increased individual, team, and organizational performance. Experience and research now show that there are progressive stages of development that organizations can embark upon to pivot towards a coaching culture.
Organizations that focus on creating a coaching culture have been recognized and celebrated for almost two decades by the International Coaching Federation (ICF) via the Prism award. Telfer is now bringing the lessons learned from these high performing organizations that have proven the benefits of creating a coaching culture into this intensive program.
Leading to Create a Coaching Culture is NOT a traditional coaching program. It is an intensive experiential learning program designed to sharpen your personal competencies as a coaching leader as well as to grow your strategic leadership skills that will be needed to define and create a coaching culture within your team. You will learn how to create a systematic approach for developing a coaching culture and articulate the benefits and impacts in terms of overall organizational effectiveness.
Following the 3-day in-class portion of the program, you will be supported in your implementation of a coaching culture within your team or organization with 3 one-on-one coaching sessions with the program instructor. The focus of these sessions will be on the inspired work that you will be doing to create a coaching culture.
Who Should Attend
This program is for leaders and executives who wish to enhance their coaching skills and introduce a coaching approach into the culture of their team and organization. We welcome individuals from any sector or organization. This program is recommended for those in roles of Manager, Director, or higher.
What You Will Learn
How to use coaching as a leadership tool, including in-depth knowledge of the Situational Leadership® Model
How to lead to create a coaching culture in your team - from clear objectives, to determining key milestones, through to sustaining high quality coaching throughout your team
How to articulate the benefits of a strong coaching culture and link it to corporate objectives to encourage an organizational culture shift
How to teach, at a high level, strong and transferable models of coaching to your team
Program Takeaways
By the end of the program, you will have the tools you need to:
Increase your team's performance, creativity and independence
Improve engagement and commitment level of your employees and team members
Increase your organization's ability to achieve stronger results while retaining employees
Start the complex journey to establishing a strong coaching culture that contributes directly to the organization's strategic initiatives
Program Facilitator & Coach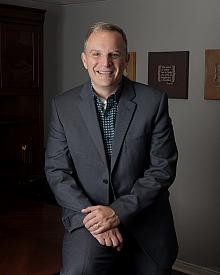 Denis Lévesque
Facilitator
Details
Registration Deadline

January 8, 2021
Format

This program is offered in a virtual learning format.
Date

Thursdays from 9:00 a.m to 11:00 a.m.

Module 1
February 4, 2021
February 11, 2021
February 18, 2021

Module 2
March 11, 2021
March 25, 2021
April 1, 2021

Module 3
April 15, 2021
April 22, 2021
April 29, 2021
Tailored Programs
Our programs and certificates can be delivered to your employees and tailored to fit your organization's specific requirements.
To discuss your needs, please contact us.