About the Program
The Regional Health Senior Leadership Program, formerly known as the "Champlain LHIN Senior Leadership Program", is an executive development program delivered through a partnership between the Telfer School of Management (University of Ottawa) and the Rotman School of Management (University of Toronto). The program is designed to address the leadership development needs of executives, senior managers, and physician leaders and to improve opportunities for networking and collaboration between individuals and organizations. Participants in the program are sponsored by the leaders of health service providers both large and small from across the region. The program has been offered once per year since 2010. The program will be offered for the tenth year starting in January 2021.
Download a detailed program prospectus, including program history, evaluation results, and more:
Who Should Attend?
Senior managers, executives and physician leaders of regional healthcare organizations are the target audience for this program. This program attracts leaders from multiple disciplines that seek to work together toward integrated regional healthcare.
We welcome nominations from CEOs of healthcare organizations and hospitals in the region, but participants do not need to be nominated in order to attend.
To assess if your career stage and learning goals are appropriate for this program, you may be contacted by our Program Officer
What You Will Learn
The program focuses on developing the following broad competencies:
Personal Leadership Skills: These are critical skills for the new world of healthcare. Our approach to healthcare leadership focuses on setting and communicating a direction (visioning), creating supportive conditions for those who develop commitment (aligning), and appealing to the values of stakeholders (motivating).
Management of Change: Participants will learn a systematic approach to managing change and a process for working with individuals and groups, both inside and outside of your organization.
Leadership Self-awareness and Political Intelligence: Self-awareness is a critical asset for an effective healthcare leader. Participants will be exposed to techniques for enhancing their Emotional Intelligence and developing their personal leadership agendas.
Application of Managerial Tools: Participants will be exposed to a range of tools such as planning, organizing, and measuring.
Program Takeaways
Understanding of strategy formulation and implementation, especially in the context of our region
Awareness of different leadership styles and approaches
Ability to communicate and lead change
Understanding of performance management and use of balanced scorecards
A network of collaborative relationships across the regional health landscape
Program Facilitators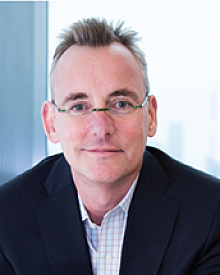 Brian Golden, Ph.D.
Academic Director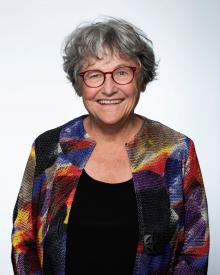 Ian McKillop, Ph.D.
Facilitator
Michael Miles, Ph.D.
Facilitator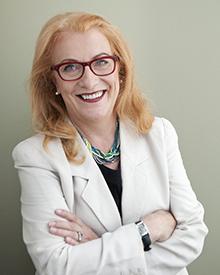 Ingrid Richter, Ph.D.
Executive in Residence
Details
Date

Program postponed

If you wish to receive a reminder when registration opens, or if you would like to speak with a program representative about participation please email us.
Format

4 modules of 2 consecutive days, 8:00am – 5:00pm. Each module is approximately 6 weeks apart.
Location

Telfer School of Management
Centre for Executive Leadership
99 Bank Street, Suite 200
Ottawa ON K1P 6B9

Tailored Programs
Our programs and certificates can be delivered to your employees and tailored to fit your organization's specific requirements.
To discuss your needs, please contact us.