About the Program
Today's workplace environment creates unique and complex challenges for women, particularly in some sectors. But evidence indicates that female executives also add unique value and strategic perspective. They consistently break through unhealthy team communications, question out-dated paradigms and innovatively respond to strategic challenges. Research shows that organizations with a gender balance also enjoy measurably better bottom line results.
Faced with various types of challenges, many women step off the ladder at critical transition points. This creates a net loss of talent and competitive advantage to organizations, not to mention frustrated potential for women themselves.
Boundless Leadership is designed to specifically address the needs and questions of current and emerging women leaders. We are focused on working with you to answer this question: How can I further realize my leadership potential to benefit my ambitions AND to better serve my organization?
We will address key leadership issues and skills and cultivate a robust network of colleagues.
Each session will have a specific focus, but the program is holistic and integrated so that each session builds on the next. We will work together to practice new skills and we'll include special guests who can directly address the "real life" experiences related to each topic. Peer coaching groups will support the practical application of learning between sessions.
Download a detailed program information package, including program itinerary.
Who Should Attend?
We welcome women with 5-10 years of management experience. You are looking to grow and refine your leadership skills to step up to the next level of your career path. You are intending to stay and succeed in your current organization OR you may be looking to find an equally challenging, meaningful and satisfying alternative path to the next level of success.
What To Expect
A dynamic and creative learning experience
Customized sessions
Links to a broader network
Membership in a vibrant educational community
Program Takeaways
Appreciate and re-frame your current strengths and those you can cultivate further
Strategies to navigate personal and systemic biases
Approaches to productively address interpersonal conflict
Renewed self-confidence and courage to address setbacks
Greater capacity to use power and influence in a way that fits your values
Practical ways to balance personal priorities while facing exciting (or daunting) work requirements
More clarity about how to be at your best in your work AND for your workplace
Increased connection with a group of like-minded professionals who care about pursuing a meaningful career that advances personal and corporate objectives
Program Facilitators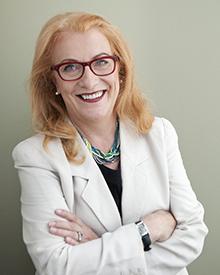 Ingrid Richter, Ph.D.
Executive in Residence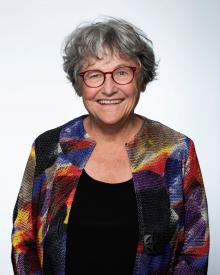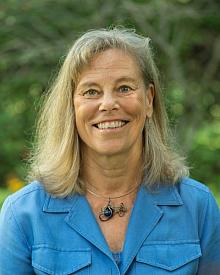 Jean Ogilvie
Facilitator
Details
---
Covid-19 Contingency Measures

We are intending to go ahead with programming for 2020-2021 as scheduled. Should we not be able to deliver our programs in their current face-to-face format due to the Covid-19 pandemic, we will adapt with alternate options to continue to offer high caliber development. We will communicate directly with registered participants should we need to implement alternate delivery methods.
Date

Dates for next offering coming soon! If you wish to be notified when registration is open, please email us at executiveprograms@telfer.uOttawa.ca to subscribe to notifications.
Fee

$4,900 + HST

Cancellation & Payment Policy
Participants are responsible for all travel and lodging costs related to Module 2. Further details will be provided once registration is complete.
Format

Two (2) modules delivered over three (3) months. The second module will be delivered as an overnight retreat outside of Ottawa. Travel and lodging costs for the second module are in addition to the program fee. Further details will be provided once registration is complete.
Location

Telfer School of Management
Centre for Executive Leadership
99 Bank Street, Suite 200
Ottawa ON K1P 6B9
Tailored Programs
Our programs and certificates can be delivered to your employees and tailored to fit your organization's specific requirements.
To discuss your needs, please contact us.