About the Program
This program is part of the Certificate in Complex Project & Procurement Leadership and may be taken as part of the certificate program or on a stand-alone basis. Please visit the main page for the Certificate in Complex Project & Procurement Leadership for more information.
Managing large and complex projects through the approval cycle presents many challenges. This five-day module provides a roadmap to navigating the Canadian machinery of government, the approval processes for government major investments, and the roles of key gatekeepers and decision makers as applied to complex projects and procurements. It will focus on the roles played by Central Agencies in financial management, the means by which projects are funded, and the key steps in the approval processes. Participants will be able to identify the key stakeholders for early engagement, both in Government and Industry, and to understand how industry capture management processes work. Industry participants will gain an understanding and perspective of how to interact effectively with the government approval processes and policies.
Participants will be able to identify the key stakeholders for early engagement, both in Government and Industry, and to understand how a fundamental reframing is critical for early and deliberate trust-building, harnessing the opportunity of social media, and involving project team members that share a stakeholder-centric mindset and culture. Participants will learn leadership skills that enable the Project Leader to build high performance project teams in the face of cognitive and emotional ambiguity and uncertainty.
Who Should Attend?
Senior military and Public Service leaders and industry executives who have or will have responsibility to lead and manage the planning and implementation of medium to large programs. It will be of particular benefit to newcomers to Ottawa and those with less experience with the processes and stakeholders involved with major Government funded investments.
What You Will Learn
The decision making process from requirements to policy approvals to expenditure authorities and contract award.
The roles of and interaction between Central Agencies, Innovation, Science and Economic Development Canada, Public Service and Procurement Canada and industry.
An understanding of Government financial investment decision making, including responsibilities, policies and processes.
A dynamic view of stakeholder networks to develop conversations towards a broader perspective of value and a bigger strategic purpose.
The new paradigm of complex project leadership and the action logic required to understand increasing layers of complexity and truly adapt to challenging environments.
The characteristics of high performing teams and the requisite leadership skills to make sense of a project's journey and maintain an inclusive and motivated team.
Program Takeaways
How to identify and engage with the key stakeholders in the approval process.
How to manage the implications that the policies and processes of external agencies will have on project planning including risk management, costs, schedule and staff capacity.
The new paradigm of complex project leadership.
How to develop and maintain stakeholder engagement throughout the project lifecycle.
How to lead high performing teams in the face of complex, ambiguous and emerging environments.
Program Facilitators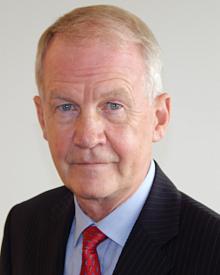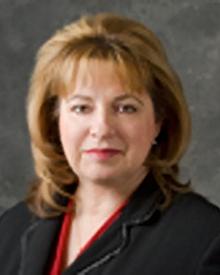 Mariette Fyfe-Fortin
Facilitator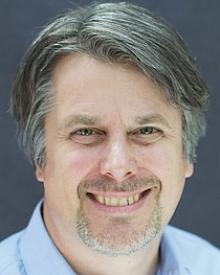 Craig Szelestowski
Facilitator
Details
---
Registration

Registration for this module will open in Fall of 2021. If you are looking to register, please contact us at executiveprograms@telfer.uottawa.ca to be notified when registration is open.
Virtual Program

5 consecutive days in a Virtual Learning format. Sessions will be held at the times specified below.
Date

Cohort 13: October 4-8, 2021
Cohort 14: October 18-22, 2021
Tailored Programs
Our programs and certificates can be delivered to your employees and tailored to fit your organization's specific requirements.
To discuss your needs, please contact us.