About the Program
The Lean Yellow Belt program is designed to give public servants an introduction to the fundamentals of Lean process improvement, and provide the skills needed to improve a basic government process.
Program participants will learn and practice the structured process improvement project method known as DMAIC (define, measure, analyze, improve, and control/continue to improve) for government knowledge work and service work processes.
Participants will also develop skills required to begin facilitating improvement projects to attain/sustain measurable results, with a particular emphasis on change leadership, building trust and psychological safety, and the human side of process change.
Who Should Attend?
Leaders and teams trying to eliminate a backlog of work;
Leaders and teams who want to undertake a low-risk experiment to build expertise before implementing large-scale process improvements;
Individuals and leaders who have recently joined an organization undergoing Lean improvement(s) who need to learn Lean processes & principles.
What You Will Learn
Program participants will learn:
The basics of Lean as it applies to knowledge work and service work;
How to identify and eliminate interruptions to flow and waste (the 8 Lean Wastes and Failure Demand);
The DMAIC 5-step approach to process improvement projects:

Define (current situation, target situation, problem statements, objectives)
Measure (collecting process data, value stream mapping)
Analyze (data analysis to find and prioritize root causes)
Improve (identify, prioritize, plan, test and implement solutions)
Control/Continue to Improve (implement controls to sustain improvements, begin continuous improvement and manage the people side of Lean implementation)

The human side of process change: identifying and harnessing the power of First Followers and Natural Attractors, building trust and psychological safety, engaging senior and middle leadership, and front line teams; sustaining improvements and creating the conditions for ongoing continuous improvement.
Program Takeaways
Participants will recognize the need for Lean and gain valuable understanding on how to deal with:
Problems communicating between the different services,
Overly long response time and approval time,
Numerous information transfers causing delays,
Inefficiencies in "functional" structures,
Increasingly complex processes,
Difficulty monitoring processes due to regulatory pressures.
Program Facilitators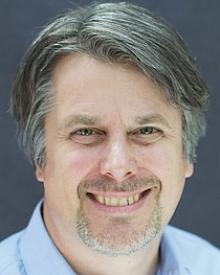 Craig Szelestowski
Facilitator
Details
---
Registration Deadline

Friday, October 13, 2023
Date

November 14-16, 2023
Tailored Programs
Our programs and certificates can be delivered to your employees and tailored to fit your organization's specific requirements.
To discuss your needs, please contact us.