About the Program
Specifically designed for the intelligence analyst community, Strategic Foresight for Intelligence Analysts adapts foresight methodology to the intelligence assessment process to provide senior officials with insights on possible futures directly relevant to policy and operations.
Uniquely focusing on analysis and foresight, the program provides a toolkit for analyzing current developments and anticipating their broader consequences, including possible future developments that will require a response. Foresight cannot predict the future, but foresight techniques and creative analysis can reduce the danger of strategic surprise.
During this 3-day program, participants will enhance their capacity to prepare intelligence estimates that anticipate important national, regional and geopolitical changes, and identify possible opportunities for decision-makers. It will help analytical team leaders identify where the use of foresight analysis can usefully enhance the value of short, medium and longer term assessments on intelligence priorities.
Who Should Attend?
This program is designed for intelligence analysts & leaders of intelligence assessment organizations/divisions with the Government of Canada or provincial governments.
Those who work with allied Canadian intelligence partners with the Government of Canada or provincial governments are invited to apply but will require facilitator approval before joining the program.
What You Will Learn
Program participants will learn foresight processes for geopolitical issues, based on the Policy Horizons Canada methodology. Other topics covered include an abbreviated foresight process for short timeline assessments, as well as approaches to building in opportunities analysis during assessments.
Program Takeaways
Upon completion, program participants will be able to:
Apply foresight methodologies to intelligence analysis, leading an analyst team, and supporting decision-makers.
Conduct foresight exercises related to intelligence analysis.
Utilize a short scenario model, adapted to the need to produce rapid but useful scenarios outlining future possibilities, as part of an intelligence analytical product.
Separately use individual steps in the foresight process (domain mapping, scanning, influence cascade, influence diagram, scenario planning, assumption testing) as tools in preparing an intelligence analysis.
Add opportunity analysis to an intelligence assessment.
Program Facilitators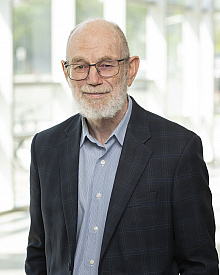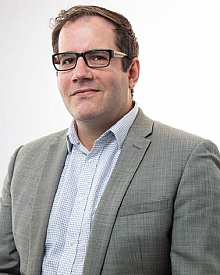 Details
---
Registration Deadline

Friday, February 2, 2024
Date

February 27-29, 2024
Location

Telfer School of Management
Centre for Executive Leadership
99 Bank Street, Suite 200
Ottawa ON K1P 6B9
Tailored Programs
Our programs and certificates can be delivered to your employees and tailored to fit your organization's specific requirements.
To discuss your needs, please contact us.