Industry

Government

Job Title

Management Consultant

Organization

MC Group Inc.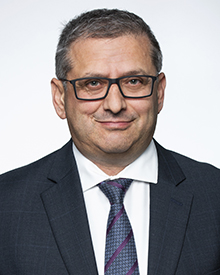 Thinking back to your childhood, was there a particular profession you dreamed of entering when you thought about adulthood?
My love and passion to be a test pilot started at the age of ten. I wanted to fly new or modified aircraft in specific maneuvers for the purpose of assessment and show pilots the capabilities of an aircraft and, in the process, my own flying abilities. Fusing my passion of evaluation with later developed entrepreneurship skills proved to be my future career path – take something imperfect and polishing it.
Why did you choose the Telfer Executive MBA?
In order to become a more effective executive leader, I need to put myself into the deep-end and get over my head today. Telfer Executive MBA will help me to go to the next level, shore up my understanding of enterprise level of thinking, provide teamwork environment which reflects real-world situation and contribute to the progression of my career through advanced executive global thinking.
What do you admire in a leader or mentor? Do you have someone who you consider a strong leader or mentor within your life?
After working on many different consulting projects and programs under good leaders as well as hackneyed leaders, I think one of the fundamental function of leadership is create the sense of team unity which drives the results and create efficient teams. A good leader who has a high level of integrity, honesty and confidence would create an environment where people would trust themselves with her or him, safe for dissent and believe they have been heard which in turn, will create the foundation for success.