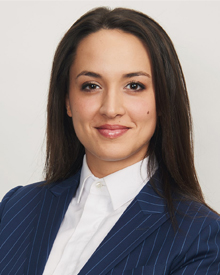 Do you have a unique talent, or hobby? Any funny or unique stories that accompany this talent?
I must say I have spent a significant amount of time in Montreal at the Brazilian Top Team Canada Headquarters. I first signed up to learn Jiu-Jitsu in 2012, a sport that is commonly referred to as the game of human chess. The sport teaches about self-control, perseverance and that winning is often a combination of luck (or not), hard work, deliberate practice, applied strategy and skillful execution. There is a common adage that refers to successful experts in the gentle art that reads as such:"A Black Belt is a White Belt that never quits." I still learn every day from this fast-growing sport, its leaders, my coach, team and training partners. Perseverance in taking part in various National events on the mats across Canada and the United States keeps my passion for the sport alive and this lifestyle balances well with a focused business mindset. I aim to bridge my knowledge of the sport helping develop awareness and opportunities for our future and current youth athletes.
What are you looking forward to completing while in the Telfer Executive MBA Program? ?
Constantly nurturing and developing leadership skills to achieve new summits in business is something I look forward to in the Telfer Executive MBA Program. I dare to dream, design, grow and launch innovative and sustainable corporate models internationally across various industries by collaborating amongst and with global leaders and partners.
What do you admire in a leader or mentor? Do you have someone who you consider a strong mentor or leader within your life? ?
I admire beauty, dedication and strength of character. Most of the people I have had the chance to learn from share these qualities and have themselves inspired their close ones, countries and communities through their implications, actions and initiatives. Most of them are charismatic family members, Professors and friends I have met throughout the years.