Industry

Managed Service Provider in Health Care

Job Title

Chief Operating Officer

Organization

CareWorx Corporation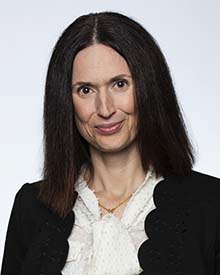 Thinking back to your childhood, was there a particular profession you dreamed of entering when you were an adult?
I can vividly remember being in grade 10 and I took my first accounting course, I knew I had finally found a subject that I loved. I rushed home to tell my parents that I wanted to pursue a career in accounting. My dad was quite thrilled, as he himself had enjoyed accounting, but due to circumstances at the time had pursed an alternative career path. From that point forward, I took as many business-related courses as possible. Following high school, I followed my heart and pursed taking accounting courses and that knowledge was instrumental as I expanded my scope into other areas of business.
There are many compelling reasons to undertake an Executive MBA Program. What is your goal for the Telfer Executive MBA Program?
From a personal perspective, I have had a longing within me to complete a higher level of education. I have a fire within that wants to learn as much as I can and be the best person that I can possible be. From a career perspective, I have been involved from inception in two phenomenal technology companies, one that has sold and the current which is experiencing rapid growth. As a leader within this company I want to learn the best techniques and methodologies to help take the company to the next level. I feel I have a fiduciary responsibility to my team and cohorts to be the best leader possible and I am certain that the Telfer Executive MBA program will be my key to this success.
What do you admire in a leader or mentor? Do you have someone who you consider a strong leader or mentor within your life?
I have had the privilege of working alongside of an amazing CEO. What I most admire is his sense of strategic direction, his mind works years ahead of where our industry currently is, and he has a keen sense of the future. I admire the fact that he has the gusto to take risks and constantly push the bounds of making us the best company possible. Over the years of working together I have learned to take that energy and channel it into an operational perspective. Our company today is over 180 team members – this represents many families that we have within our team - when I step back and think about the impact of that, it is breathtaking!