Industry

Defence and Space

Job Title

Senior Manager, Human Resources & Talent Development

Organization

General Dynamics Missions Systems - Canada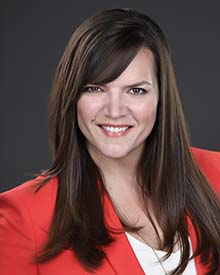 Thinking back to your childhood, was there a particular profession you dreamed of entering when you were an adult?
Growing up as a child I had thought that being a dentist would be a great job to have, so much so that in high school we had to do a co-op placement at a local business and I choose to do mine at the dentist office. After a few weeks of working in the dental office I realized that it can be an extremely difficult job as most patients can be anxious and one that is not always all dealing with pearly whites.From there, I guess you can say that I took an opposite direction and went into business school and specialized in Human Resources. It was one of the best decisions I have made in my life, as I am in a career that I love and challenges me each and every day.
There are many projects and learning opportunities within the program. What are you looking forward to completing while in the Telfer EMBA Program?
While in the Telfer Executive MBA Program, I am most looking forward to completing the International Business Consulting Project. I believe that the learnings from the various business classes, such as finance, marketing and strategy, will provide a strong foundation to work with international businesses to contribute to their success. This unique, hands-on learning perspective will be exceptional.
What do you admire in a leader or mentor? Do you have someone who you consider a strong mentor or leader within your life?
For me, a strong leader is someone who takes the time to develop real relationships; someone who is open minded so that they hear people when they speak and are curious enough to explore; someone who is always conscience of the future, executing on their commitments and ensuring that information is flowing and being communicated in an effective manner.
I am fortunate enough to work for a leader who embodies all of these characteristics and values. She not only is a great leader but an exceptional mentor.