Industry

Defence and Aerospace

Job Title

Supportability Engineering Service Manager

Organization

Pennant Canada Inc.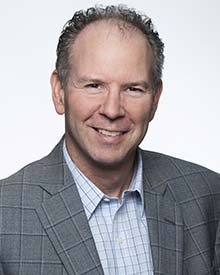 Do you have a unique talent, Jonathan? Is there a unique story that accompany this talent?
I have played the piano and keyboards for some time, starting with the Royal Conservatory curriculum, and then as I entered my late teens I pivoted to a church organist, followed by various bands and genres – blues, jazz and rock – through college and a little beyond. I do not play as much anymore, but I remember when I was 17, I was asked to play the piano with a session band at a Christmas Country Jamboree; the organizer really wanted a piano to be part of the grand finale as all the country singers performed a Christmas medley. Of course, none of these signers sang in the key the music was written in, so basically this was all playing by ear. Well, as fate would have it, in the light-dimmed concert hall, packed, during the finale, the fiddle player caught my attention. At that moment, I realized that I had started playing Silent Night about 4 keys too high. The fiddler and I shrugged, and kept going. I looked over, and you should have seen the singer straining his neck, crooning to hit the high notes: "sleep in heavenly peace." Embarrassing, yes. Moral of the story, do not play the piano in a county jamboree.
There are many projects and learning opportunities within the program. What are you looking forward to completing while in the Telfer EMBA Program?
What I look forward to completing the most in the Telfer Executive MBA program are the six business consulting projects. Each will be very challenging and they will require considerable preparation, not to mention the studies necessary to provide the academic foundation to tackle the projects. The reward, however, is to gain confidence in assessing and developing business solutions, to present these solutions as part of a consulting team, and ultimately the opportunity to influence a client's perspective on their commercial challenges and to offer future options they might consider to grow their business.
Is there any not-for-profit organizations or clubs which you support? What draws you to this cause?
My wife and I support various charities, but one in particular is the Perley Rideau Foundation. The foundation raises funds to support the Perley and Rideau Veterans Health Centre, located in Ottawa. The centre is home to more than 450 residences including 250 Canadian War Veterans. Our donation is pooled as part of one of my professional affiliations, the Royal Naval Engineers Quart Club, where we target a particular need requested by the facility. This foundation is very important for us as it provides an opportunity to give back to those that have served their country, and to contribute towards their care and comfort, and the quality of life that they so justly deserve.