Industry

Non-Profit Organization

Job Title

Manager, Regulatory Research and International Mobility

Organization

Engineers Canada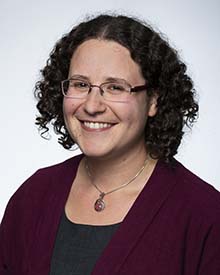 What was your craziest experience or most unique experience you have had while vacationing?
Skiing down a 20km glacier in the French Alps isn't my typical winter day. This all-day excursion with my father, sister, and mountain guide was particularly memorable because the glacier had been blanketed with 137cm of fresh snow the night before. Strong morning winds deterred all the other skiers, but we waited hopefully for the winds to calm. Our patience was rewarded around noon when we finally took the cable car up to 3,800 meters and had the mountain and its stunning panoramic views to ourselves. Every turn in the immense amount of powder-soft snow took significant effort and falling required helping hands to get up again, but we made fresh tracks the whole way down!
What made you decide to enroll within the Telfer Executive MBA program?
I was drawn to the Telfer Executive MBA because of the classroom learning, the practical business consulting projects, and the opportunity to develop meaningful relationships with my peers. Having a routine schedule and being physically present for classes provides me with the structure I need to learn effectively. The practical business consulting projects are appealing because I can develop my business skills through immersive, situational training in a safe learning environment. I am also keen to develop positive relationships with my peers and benefit from a diverse network in the Ottawa area. The incredible enthusiasm expressed consistently by alumni also helped me decide this is the right program for me.
What do you admire in a leader or mentor? Do you have someone who you consider a strong mentor or leader within your life?
The mentors I admire are attentive, insightful and curious. They genuinely want to learn, understand, and care about what is important to me so they can offer the most responsive support. They share insights openly, providing wisdom and humour in difficult situations and broadening my perspective. They also recognize the reciprocal improvement opportunities mentorship can offer them too. I am fortunate enough to have many personal and professional mentors in my life who encourage and inspire me to be my best. I strive to emulate their attributes to be a better mentor to others.