Industry

Health Care

Job Title

Director, Information Technology Services and CHAMP

Organization

Queensway Carleton Hospital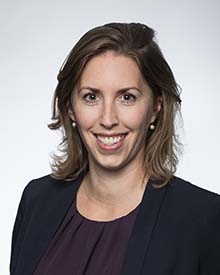 Do you have a unique talent, or hobby, Karen? Any funny or unique stories that accompany this talent?
A unique talent that I have is highland dancing. I took regular dance lessons, attended competitions, and was a member of a choreography group that performed at many venues and travelled within Canada and the United States when I was much younger. During high school, I took certifications that were assessed by an adjudicator from the British Association of Teachers of Dancing who travelled from overseas to test students on their dancing ability and theory. This in turn, allowed me to teach dance classes for many years while I was in high school and university. I don't teach it or actively practice it now, but after spending so many years on it, it's something you don't forget.
There are many projects and learning opportunities within the program. What are you looking forward to completing while in the Telfer Executive MBA Program?
I'm looking forward to completing the entire Telfer Executive MBA program, and learning and growing through this experience. I am very interested in the Innovation and Entrepreneurship Project in Silicon Valley. I think it will be an educational experience unlike anything I've ever experienced before. I'm also looking forward to working on the business consulting projects that are key parts of the program.
Is there any not-for-profit organizations or clubs which you support? What draws you to this cause?
I have been a Board Director with the Sandy Hill Community Health Center since 2013. This has been an amazing volunteer opportunity that has allowed me to contribute to and to learn about a health center that is providing excellent care and services to the Sandy Hill and Old Ottawa East community and beyond. While on the board, I've had the opportunity to be part of the Nominations and Governance and Finance and Audit committees.