Industry

Health Care

Job Title

General Manager

Organization

GEM Health Care Services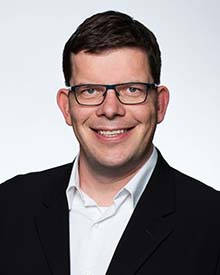 Do you have a unique talent, or hobby, Gavin? Any unique stories that accompany this talent?
When I was in my early twenties, I wanted to join a sport for exercise and to socialize - Ultimate Frisbee was that sport. I later discovered Disc Golf from a friend that I met through Ultimate. I became pretty good at Disc Golf and travelled around Ontario and Quebec going to Disc Golf tournaments, and met a lot of new people along the way. In 2013, I won my first and only tournament at Alcove Disc Golf course; it was a crowning moment in my life, a day of Zen. The amazing thing is that I made many friends through this sport including my partner in life, Stacie. We now have a lovely daughter named Spencer, and home together, with three cats and a dog, and none would be possible without Disc Golf.
There are many compelling reasons to undertake an Executive MBA Program. What is your goal for the Telfer Executive MBA Program?
The Telfer Executive MBA offers so much as a master's program. When I was thinking of taking an MBA, the Telfer Executive MBA stood out from other programs. It was so interesting was because you have the opportunity to work with real-life clients and businesses - you don't get that in every MBA. Meeting with alumni at recruitment events, they spoke of the adrenaline rush of working on closing deals with clients from North America and the emerging markets in Asia and how much fun they had during the process. You can't get that kind of experience at just any school. I too, am looking forward to working with clients and their businesses with the expectation to help broker deals with their clients. Not to mention travelling to far off markets, and hopefully, warmer places in the world.
What do you admire in a leader or mentor? Do you have someone who you consider a strong leader or mentor within your life?
I admire a strong mindset, willingness to persevere, determination and the ability to coach people without a sense of superiority as strong qualities in a leader. My mother Gaye Moffett, founder of GEM Health Care Services is this type of leader. My mom started GEM in 1994 as a single mother who was a recently laid off from her previous job. She worked 24 hours a day, 7 days a week in the early years and was successful in short order. GEM provides quality homecare and nursing services and has a franchise branch. It has had its ups and downs over the years. This included developing and operating a software business, which taught us a lot. Gaye is always optimistic and always looking forward. I hope I can be like her, even in the slightest, and carry on the tradition of quality caring nursing and home care services into the future.