Industry

Defence and Space

Job Title

Chief Technology Officer

Organization

Kongsberg Geospatial Ltd.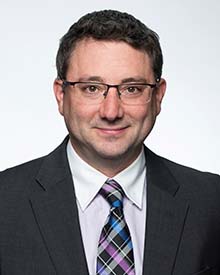 Thinking back to your childhood, was there a particular profession you dreamed of entering into in adulthood?
As a young boy, my passion was heavy trucks. Those big trucks typically rolling down the highway pulling a forty foot trailer with a total of 18 tires with large and powerful diesel engines powering these rigs down the road effortlessly, combined with the strong air brakes that can stop these hefty machines on a dime. As a child, it was my dream to drive these trucks for a living, travelling and visiting every corner of the gorgeous North American landscape.
There are many compelling reasons to undertake an Executive MBA Program. What is your goal for the Telfer Executive MBA Program?
I am excited about having the opportunity to be part of the Telfer Executive cohort and the potential to learn and grow by interacting and collaborating with my peers who hold a wide and varied of level of experiences. Ultimately, my main goal is to acquire the knowledge that will bring me confidence in making business decisions. Sometimes the expression "You don't know what you don't know" comes to mind while I evaluate options related to paths for the business. At the end of the program, I want to have acquired the base knowledge that helps me evaluate what I don't know.
What do you admire in a leader or mentor? Do you have someone who you consider a strong mentor or leader within your life?
The primary quality I admire in a mentor is someone willing to share knowledge and experiences in a professional setting. In highly competitive environments internal to a company, sharing experience to enable someone else to grow is not always a behavior that we reward. I have such a mentor from my previous employer and his knowledge-set and experiences are invaluable. He shares them with me constantly - even now. He would take me aside once a week and describe a professional experience he has lived and how it was resolved.