You have taken the first step in beginning your Telfer Executive MBA experience.
Do you have any questions or would like more information about the program prior to the event?
Meet Liane Brière. Start your conversation with her today: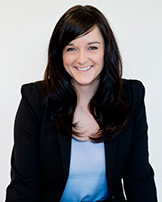 Hello,
I look forward to connecting with you to learn more about your goals and answer your questions regarding our program.
I am are excited to discuss the fit between you and the Telfer Executive MBA program and how this transformative learning process could help you to achieve your goals - both personally and professionally. It is about finding the right fit for you.
You can connect with me through:
Email: This email address is being protected from spambots. You need JavaScript enabled to view it.
Telephone: +1 (613) 562-5800 ext. 7286
I look forward to hearing from you,
Liane