Team Kentaurus has spent the last eight months working with an Ottawa-based high-tech company with a focused goal of penetrating the lucrative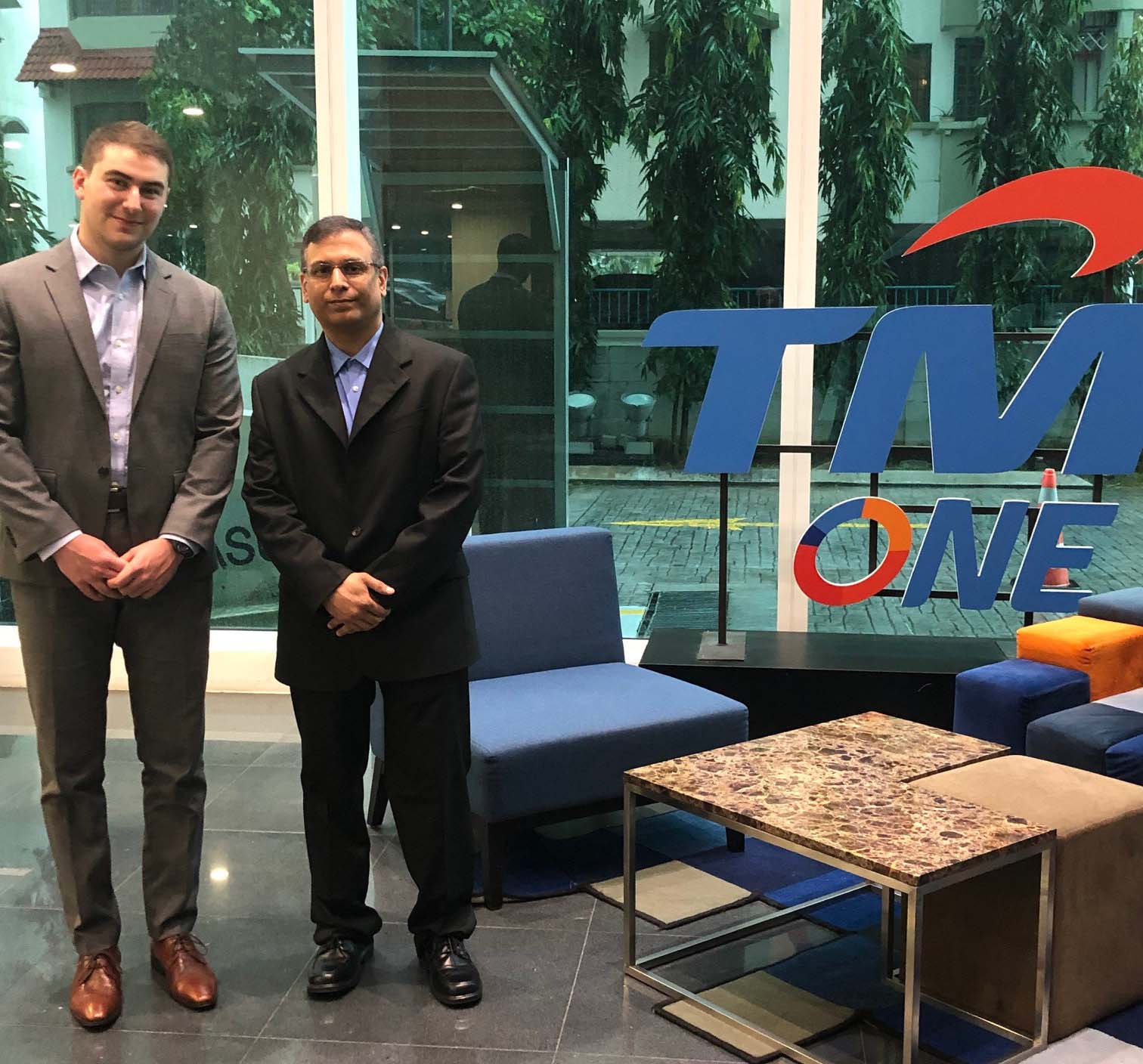 Malaysian SD-WAN and UC market.
Assimilating the corporate world, we were provided with the methodologies and frameworks within the program's curriculum for assessing the best opportunities for Canadian organizations among various global markets, as well as assessing an organization's corporate strategy against market potential. Over the last year our cohort has used these frameworks to narrow down the market for our International Business Consulting Trip to Malaysia and our team leveraged the Business Strategy Consulting Project to confirm an alignment in our client's corporate strategy with the opportunities within Malaysian market.
The client's needs defined our goals for the International Business Consulting Project and set the stage for our last four months of the program. They were looking to us to develop partnership criteria and key performance indicators; to identify potential stakeholders in-country and secure meetings with them to begin the development of professional relationships; to explore partnership opportunities with the stakeholders identified, and based on our criteria; to build relationships that will benefit their expansion into the Malaysian market; and provide recommendations and the transfer of knowledge to our client that would ensure continued success as they pursue the opportunities in-market after our consulting engagement expired on May 4, 2019.
We surpassed these objectives and delivered to the client - who travelled with us to Kuala Lumpur given the value of our work - fifteen meetings in-country with thirteen prospects, of these prospects, nine requested partnership agreements for their review. In addition, two of the prospects initiated discussions to work on a proof of concept (PoC) and one expressed high-interest to work on a PoC before signing documents.
How did we achieve our objectives? Our success is attributed to many factors, including a great client engagement experience, along with perseverance and hard work during our secondary research phase within Ottawa in the months leading up to the in-country component that set the stage for a productive week in-country.
While in Canada, we researched and targeted key organizations and the individuals within these organizations that would benefit our client. We then leveraged several channels to reach out to over one hundred individuals of various ranks from our targeted sectors/industries as well as system integrators and distributors/resellers hoping that they would see the value in our client's offering and respond. Our late night, overseas conversations with these individuals who did respond, planted the seeds for building relationships during our one week in-country.
While the team was focused and determined, another key factor of success was our project advisor and Executive MBA professor who provided guidance and experience along our journey.
In country during the week of April 28, we saw the power of relationships realized, that leade us to build credibility and then to opportunity. The business culture in Malaysia encourages the time to develop relationships; to get to know one another through sharing experiences before discussing business. We followed their cultural norms and 'broke bread' with our prospects to first build trust on the personal level, and then better understand their needs. Only once a rapport and trust were established, were we invited to a second meeting. It was during this second meeting that we focused our efforts into taking a deeper dive into our client's technology through the use of cases and demonstration of proof of concept. This was easier than expected, given that our client's technology was enabling the meetings that we were holding. This ultimately led to initial discussions with several companies on partnership agreements and pricing strategies. It came down to the perseverance and hard work from our team to establish credibility and to accomplish this within a span of one week, and with several different prospects at the same time.
We were able to establish credibility by providing them with a knowledgeable team and a reliable product that they were able to view in real-time. We were backed by the client's solid technical team in Ottawa, who leveraged their own technology during our communications that further demonstrated the client's confidence in their own products. This ability to see the product being used in real-time effectively gave prospects have more confidence in pursuing the conversation further about potential partnerships. On an individual level, the CEO's overt demonstration of confidence in our Executive MBA team on the ground during our initial meetings helped to establish a second meeting even when the CEO was unavailable. It allowed our team to divide and conquer in order to optimize the little time we had in-country to achieve more potential for our client. It also put our client's brand on the Malaysian radar, as the customization and flexibility of their offerings can better serve the Malaysian market than the many out of the box solutions from larger companies.
The consulting engagement did have its challenges – ones that most foreign companies may face due to the relationship-based culture. They wanted a presence. Many of our prospects asked if we had a functional office "with at least one employee" in the market. Another was having a local reference. We were fortunate to overcome this challenge by hosting meetings in the Mandarin Oriental Hotel, who is one of our organization's global client.
We learned a lot through this exposure to the global market expansion process – one that we can now share our own experience and replicate the process for other organizations as we grow within our own careers. But we were not the only ones who benefited from this project. Our client benefited from working with a diversified and seasoned group of Executive MBA candidates whose expertise collectively included marketing, IT, and research- each of whom worked around the clock both in Ottawa and in Malaysia to make this international endeavor a success.
Our experience is just one of six within our cohort, in addition to the many cohorts who have graduated from this program previously. The Telfer Executive MBA provides a great opportunity for building a Canadian presence and gaining a foothold within selected emerging markets – an opportunity for companies that we hope to inspire through this insight into our own experience.