Her Excellency the Right Honourable Julie Payette, Governor General of Canada, announced 105 new appointments to the Order of Canada on Friday, June 29th. The list of notable members of the Telfer Executive MBA community, Dr. Jack Kitts C.M, EMBA 2001 and University of Ottawa's Chancellor, Calin Rovinsecu, C.M.
They are receiving one of the highest honors that the country can bestow.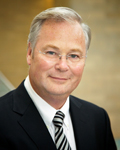 Dr. Jack Kitts, C.M., President and CEO of The Ottawa Hospital has been appointed for his steadfast leadership in the development and implementation of patient-centred care, and for his promotion of better health practices across the country.
Dr. Kitt's received his degree from the Telfer Executive MBA in June 2001 and was named President and CEO of The Ottawa Hospital in February 2002. He continues to lead one of the largest and most important research and teaching hospitals in Canada managing a staff of 12,000. He was also the recipient of the Telfer School of Management's Trudeau Medal in 2016.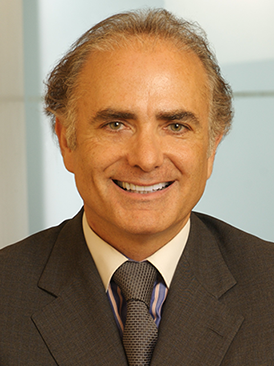 Calin Rovinescu, C.M., President and CEO of Air Canada has been appointed for promoting the associated charitable causes and organizations of Canada's largest airline, and for his leadership in spearheading humanitarian relief following several natural disasters.
Calin was appointed President and CEO of Air Canada in 2009. He has also been recognized as Canada's Best CEO (2013) by the Globe and Mail and as Canada's Outstanding CEO of the Year (2016) for outstanding leadership and achievement by a Canadian Chief Executive Officer. Calin was named Chancellor of the University of Ottawa in November 2015.
About the Order of Canada
Created in 1967, the Order of Canada, one of our country's highest civilian honours, recognizes outstanding achievement, dedication to the community and service to the nation. Close to 7 000 people from all sectors of society have been invested into the Order. Their contributions are varied, yet they have all enriched the lives of others and have taken to heart the motto of the Order: DESIDERANTES MELIOREM PATRIAM ("They desire a better country"). Appointments are made by the governor general on the recommendation of the Advisory Council for the Order of Canada