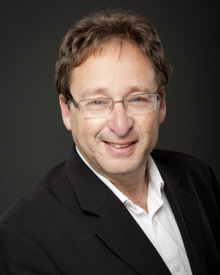 Congratulations to Professor Jonathan Calof. Jonathan Calof teaches several courses at the Telfer Executive MBA, including Multinational Corporations and Strategies, Strategy Formulation and Implementation, International Business Consulting Project and Trip.
SCIP International: Distinguished Member Award
In recognition of his achievements and continued support, SCIP International has selected Professor Calof to receive their Distinguished Member Award at the upcoming 31st Annual SCIP International Conference & Exhibition in Orlando, Florida in May.
This award is given to the academic who is the change agent that is making a real difference in the intelligence profession and serves as a role model for others. The award will be presented on Wednesday May 18 at the SCIP Intelligence in Innovation Awards and Networking Luncheon.
Russia: Research Fellow of the Reserach Laboraory for Science and Technology Studies at ISSEK
has been appointed as Leading Research Fellow of the Research Laboratory for Science and Technology Studies at the Institute for Statistical Studies and Economics and Knowledge (ISSEK) at the National Research University Higher School of Economics in Moscow, Russia. This is a continuation of his involvement with HSE which started with his appointment on their International Advisory Board.
Ranked as one of Russia's top universities, the Higher School of Economics is a leader in Russian education and one of the top economics and social sciences universities in eastern Europe and Eurasia.
South Africa: Named Extraordinary Professor at North-West University
Professor Calof was also named Extraordinary Professor at the North-West University in South Africa, in their School of Business and Governance, to work on an African research program in competitive intelligence.
North-West University is one of South Africa's biggest universities, with three campuses in two provinces. It upholds the promotion of multilingualism as a core practice, with key innovations in place to meet the needs of its diverse student body.