When Videoship representatives describe their experience of working within global markets with a trio of teams from the Telfer Executive MBA program, they use words of high praise: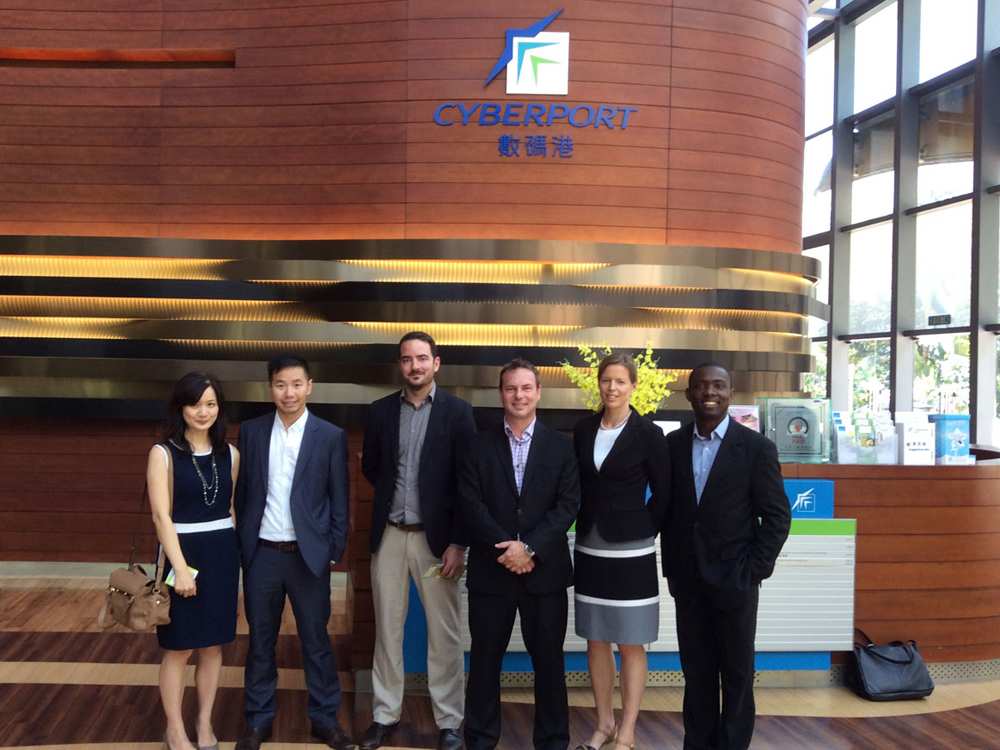 successful, high-quality, professional, experienced, beneficial, productive.
Senior sales engineer Ted Raymond even used the word "fantastic." Twice. In one sentence.
Raymond and Videoship's vice-president of business development, Colin Grimes, concur that beyond general excellence, the Telfer teams' diversity of talents and strategies have been central to bringing focus and discipline to the company's exploration of global markets outside of North America for its video workflow and distribution systems.
"Unlike regular MBA program students, these were professional individuals who have years of experience in all sorts of industries, who come from a variety of backgrounds and had a lot to offer us," said Grimes.
The pillar of the University of Ottawa program is the Signature Series of Six Business Consulting Projects that culminates in the International Business Consulting Project focused on a strategically chosen market applicable to Canadian companies. The first Telfer team working with Videoship headed to Lima, Peru, last spring, the second focused on Guangzhou, China, while the third team is in Shanghai for the week of April 25.
"Videoship is only one of many companies that have worked with our program numerous times," said the program's director Sophia Leong. "This is indicative of the high engagement value because the client will not spend the time or the money sending their executives to travel with the teams if the client does not see the value."
Grimes had no trouble pinpointing the value brought to Videoship by each team, and the value each team added to the previous group's work.
For the Lima trip, the Telfer-Videoship team jointly decided to meet with high-level executives at every major television station in the city, and the Telfer team's decision to establish relationships with the local Canada-Peru trade commission first ensured the strategy was successful.
"They built relationships with the trade commission that we could maintain after the candidates had finished and gone back to their normal jobs," said Grimes. "We won't have to start over. We can use the contacts they made in future when we do go back to Peru."
The second team to work with Videoship took a different approach after considering the cultural differences between Peru and their target market, Guangzhou.
They expanded on the first team's report, did a deeper analysis of Videoship and extensive market analysis of the industry within China, said Grimes. They concluded that partnering in a joint venture and having a presence in the country are critical in doing business in China.
Grimes said the Guangzhou trip was "a lot like general research recon," where they met with a diversity of players, including information-technology incubators, startup facilitators, investment companies, venture capitalists, television networks, media-streaming providers, and radio and television broadcasters.
"It was a very extensive and broad look at the industry, getting advice on what it would take for potential partners to set this up and to build it successfully in China," said Grimes.
Videoship is now developing a roadmap for business co-operation with one of the networks the team met, with a line of sight to a joint project.
Th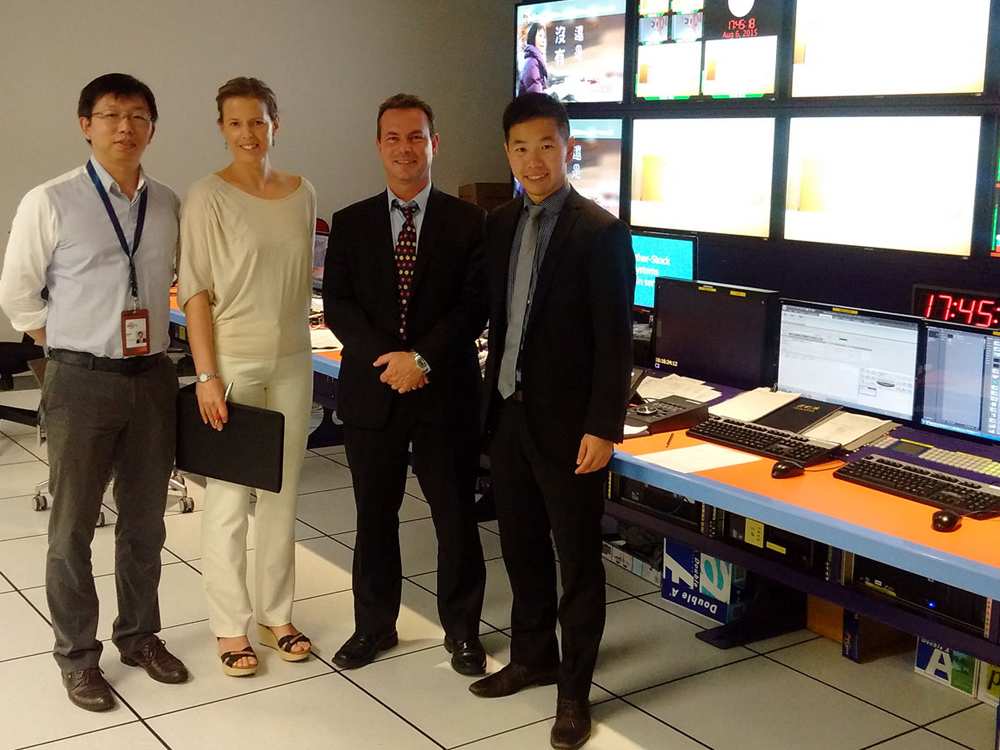 e group also made a stop in Hong Kong, and a Telfer team member with family in that territory was able to use his cultural understanding to help Videoship successfully navigate a few meetings.
"They also introduced us to the Hong Kong trade commission," said Grimes, "and they've been in touch with me monthly to get updates on how things are going and see if they can lend any assistance."
The third Telfer team now in Shanghai is working to uncover ways to set up a more permanent presence for Videoship and to increase customer acquisition. They also focused extensively on improving Videoship's marketing and communication products, aiming to drum up excitement about the company's products, especially in first meetings, said Grimes.
Raymond said both the Lima and Guangzhou experiences produced good results for the company and he anticipates the same for the Shanghai trip.
"It's like having four high-calibre bosses, four big minds helping set everything up," he said. "Both experiences were extremely positive and extremely productive."
Grimes said that beyond the excellent contacts and inroads they made in each market, the trio of teams helped Videoship understand that to move forward internationally it needs to take a more organized approach toward business development.
"We have a very strong support and development component to our company — that's our strength," said Grimes. "The Telfer teams have given us a better idea of how much effort is required in each specific location, in each market, in each country, and we are moving forward on having more of that presence in our company."
This story was produced by Postmedia Content Works on behalf of the University of Ottawa Telfer Executive MBA for commercial purposes.