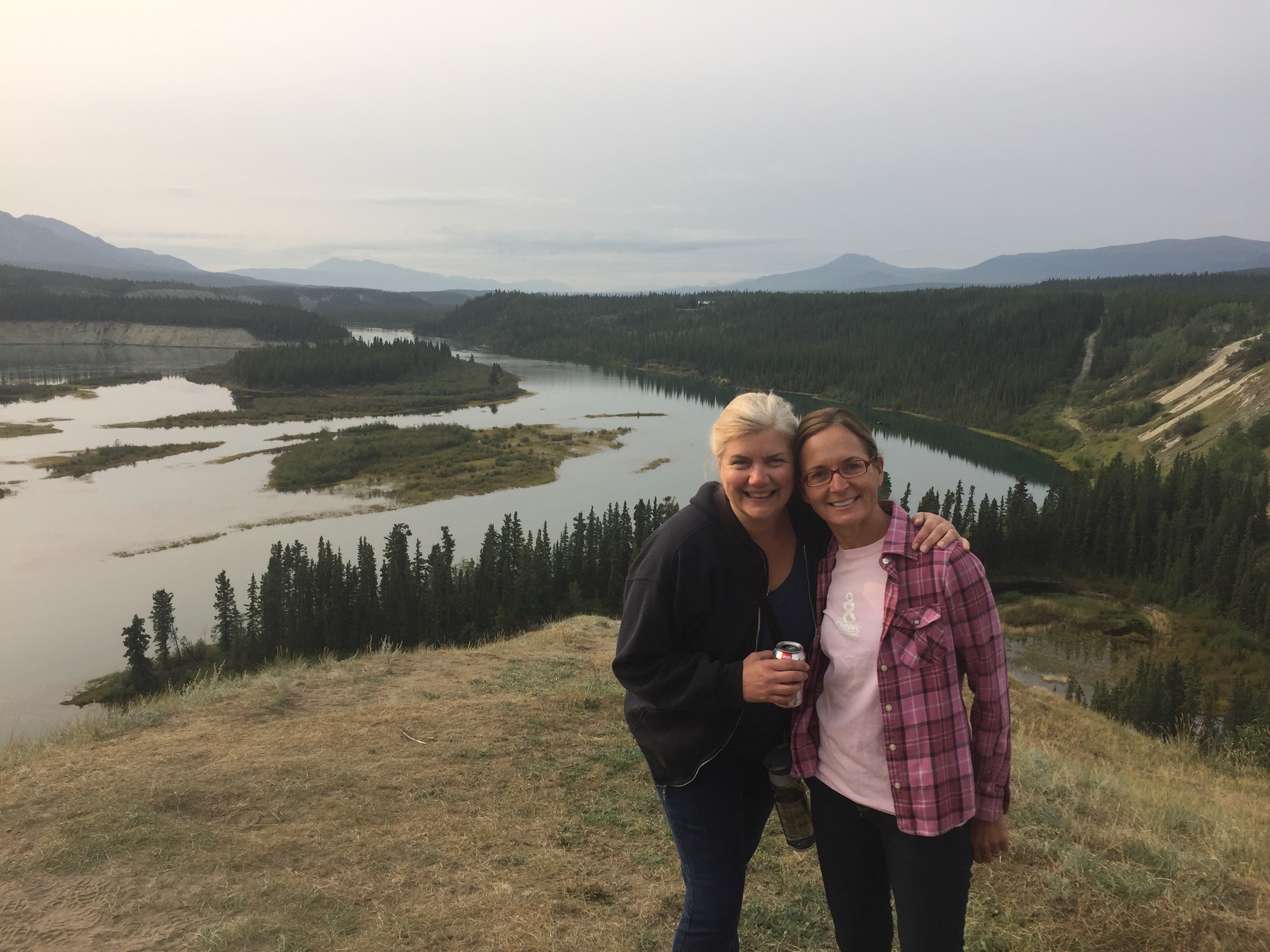 There are many benefits for completing an MBA degree. Some being the growth of knowledge and skills that can be used to find a better job, change career directions or start your own company. An MBA can also help an individual build a professional network of contacts or gain international experience. But are there unexpected benefits one takes away from having completed an MBA?
For Cathy Lewis and Kim Reynolds (EMBA 2007), the answer is a definite YES.
"I was missing a degree and didn't want anyone in my professional life to ever tell me 'no' because I didn't have one," says Kim. "Business to business has been my entire career - I wanted to be exposed to it, learn about how it worked and how best to be involved. Since graduating from the program, I've been able to transition to different roles within the company which has benefitted me professionally."
Cathy's professional expectations for having done the MBA were met as well. "Coming into the program, I was self-employed and things were going well for me professionally," she says. "I was receiving more and more complex projects and felt I needed to better understand the language and corporate side of business. My goal for taking the MBA was to be a better consultant and when I graduated, I was happily sucked into the corporate world and started a whole new adventure which wouldn't have happened if I didn't do the EMBA."
In making the decision to do an MBA, neither woman thought much about the unexpected benefits that could develop from it. Kim explains, "I didn't expect as a mature student pursuing a Masters degree that I would build lifelong connections that are not only professional but personal as well. There is a core group of us from the class of 2007 who have supported each other through illnesses, divorces, celebrations of life, babies, marriages, work successes and challenges. Even if we don't speak day to day and months happen to go by, we can still connect like we just saw each other yesterday."
Cathy adds, "The group will get together for brunch or dinner to catch up. The Executive MBA program has also provided good opportunities for not just our core group but the class as a whole to stay connected. As for Kim and I - we have become the best of friends. We do everything together."
While both women remember meeting in the program, neither can explain how their close friendship came to be. For Kim, she remembers meeting Cathy for the first time in class; they sat in the same row. However she doesn't quite remember how the two went from that to becoming the best of friends who do everything together.
Cathy recalls Kim's first invitation to visit her cottage and Kim smiles as she relives the memory - "That weekend my cottage got a leaky roof. I told Cathy the roof had to get fixed and she said – 'who does that?' I said 'we do.' And up we went."
Cathy adds laughing, "But we had just done self-pedicures and we got roofing tar on our toes that we just painted and I had to go to the neighbours to get extra strong varnish to get the tar off."
The two enjoy staying active together by taking part in yoga, hiking, kayaking, skiing, curling and traveling. Over and above doing fun activities together, they also act as a professional sounding board for one another.
Cathy explains, "Kim gets more detail about my work than anyone. We definitely talk shop a lot."
Kim agrees remembering a professional situation that she required help with. "Two years ago, I was in a particularly difficult situation and position at work and it was Cathy who helped provide me with ideas of how to move forward in the situation without causing any friction. Cathy coached me through it and out of it. We talk about what's going on at work but from the perspective of how it's affecting us personally which is unique."
A fast paced environment, many deliverables and tight deadlines could create adversaries and competitors so what is it about the Executive MBA program that creates lasting connections between people? Cathy believes the program is hard and grueling and you need the support of one another to be successful. Kim's perspective is the program puts everyone in the class under a lot of pressure and you see people's true, authentic selves. By way of this authenticity, you connect with the people who appeal to your personality/values.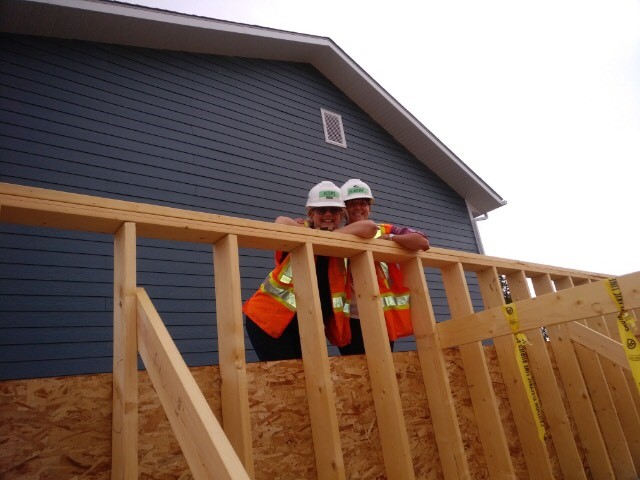 Twelve years after graduating, Cathy and Kim continue to enjoy the expected and unexpected benefits of the Telfer Executive MBA program which they share together and with others. The two, who enjoy traveling together did a community build in Whitehorse, YT in August, 2019 as part of Habitat for Humanity.
"A year ago, we traveled to Africa," says Kim "and while we were there, we talked about our next trip and agreed it would be a 'give back' trip. The following August we were in Whitehorse doing the build. We both helped with the build as well as other roles - Cathy was the lead on communications and I was a driver. Teams of volunteers go in for 1-2 weeks at a time and contribute to the build. We were building a second 4-plex that was going to neighbour onto a previous build. Where you are in the cycle of construction depends on what you're going to work on when you go there. It was early in the construction cycle when we went. The foundation was laid; we were at the framing stage. We traveled for one day, worked on site for five days and then did a team wrap up session. Normally you would travel back afterwards but we stayed a few extra days to explore Whitehorse." As the acting trip planner, Cathy made arrangements for them to travel to Carcross and Emerald Lake. They also took the opportunity to go on a wilderness preserve and visit a natural hot spring which has been in operation for over a hundred years.
Kim sums up the trip, "Everybody in Whitehorse welcomed us. They wanted to know who we were and what we were doing there. When we said we were there for the Habitat build, we were very warmly received."
While Cathy and Kim do not have another travel adventure planned currently, they look forward to not only the year ahead with the many activities they enjoy, but also to the future as they picture how they will spend time together in retirement.