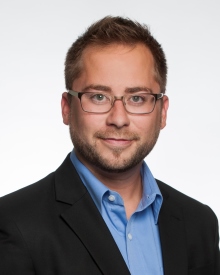 Congratulations to Derek Quesnel, EMBA 2017 on his new role and venture: Founder/CEO of Blue Ocean, a Salesforce.com systems integrator.
"The Six Signature Business Consulting Projects in the Telfer Executive MBA provided me with the skills, experience and exposure necessary to launch my own venture. Working with executives from varying backgrounds and building a network with some of Ottawa's best and brightest provided me with the know-how and confidence to make the move from a secure, stable job, to that of a leader building my own brand from the ground up. From corporate finance to human resources and accounting, the Telfer Executive MBA allowed for the self-assurance necessary to attract top talent while team-building in a tight tech market."
Congratulations Derek and we look forward to hearing of great successes from your new venture.