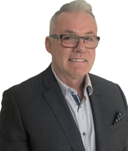 Congratulations to Michel Langelier, EMBA 2011, on his new role: President and CEO at AIoT Canada.
"The EMBA program enabled me to grasp multi-facets of what innovation is and how it can be managed. I find that my learnings have entitled me to assume the leadership in this game changer position".
Michel has worked with organizations such as CEFRIO, Consortium Innovation and ADRIQ among others.
Congratulations Michel. We wish you success in your role at AIoT Canada.
About the Telfer Executive MBA Program
The Telfer Executive MBA focuses on accelerating your impact in business in three distinct ways: strategic business leadership, global experience and mindset as well as bringing value to your community.