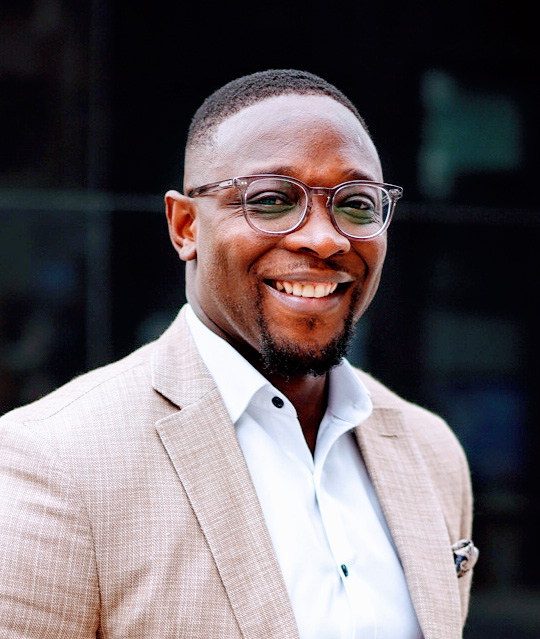 Congratulations to Kesi Olaf, EMBA 2013, on his new role as Chief Product Owner – North American Public Sites at TD Bank.
The benefits of the Telfer Executive MBA program began almost immediately for me upon graduating in 2013.
I was relocated to Toronto and began a series of progressive career moves that has allowed me to contribute to the organizational strategy of TD Bank at many different levels and across several functions.
The Telfer Executive MBA's focus on effective leadership, strategy and innovation have proven extremely valuable over the past five years and has allowed me to position myself quite uniquely, particularly in the digital ecosystem at TD and in Toronto more broadly.
Kesi Olaf has led several roles at TD since deciding to enroll in the Telfer Executive MBA in 2011 including Senior Manager Digital Sales Strategy – Canadian Banking and Wealth, Manager - Strategy & Planning Digital Channels, and Business Support Lead - Reporting & Analytics.
Congratulations Kesi and we wish you continued success at TD.
About the Telfer Executive MBA Program
The Telfer Executive MBA focuses on accelerating your impact in business in three distinct ways: strategic business leadership, global experience and mindset as well as bringing value to your community.
Our Global, Practical and Relevant program, anchored by Signature Series of Six Business Consulting Projects, is for working professionals focused on strengthening their strategic and operational business leadership to excel in local, national and global economy.
Telfer Executive MBA is globally recognized as CEO Magazine's #1 Global Executive MBA in 2017 and 2018 and was recently ranked amongst the top Executive MBA's world-wide on the highly-sought after Financial Times Executive MBA rankings. Located in the downtown core of Canada's capital, The Telfer School of Management is one of only two business schools in Canada to hold the triple crown of international accreditations by AACSB, AMBA and EQUIS.