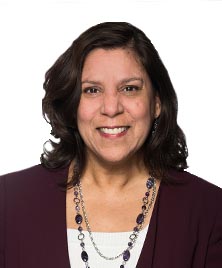 Kami Ramcharan, EMBA 2008
Chief Financial Officer and Assistant Commissioner, Finance and Administration at Canada Revenue Agency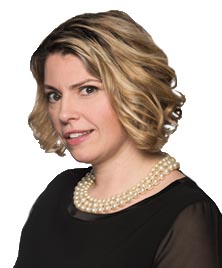 Elizabeth Rhodenizer, EMBA 2018
Chief Information Officer, Public Service Commission of Canada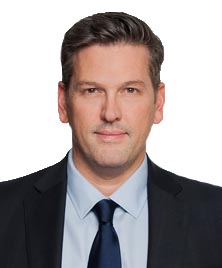 Stephane Levesque, EMBA 2018
Assistant Deputy Minister, Public Affairs at Global Affairs Canada
3 Ways Telfer Executive MBA is Bringing Leadership Public
There are a variety of reasons why individual from the Public Sector choose to pursue their MBA degree. One of the underlying reasons for deciding to go back to school is to advance their career and this often requires a graduate degree for senior level positions- especially EX levels within the federal government. But it goes beyond gaining the letters after your name. It is about the skills and experience that you will gain through your degree that will build the platform for your future career trajectory.
We asked three alumni, who will be part of our panel at the "Bringing Leadership Public" event on January 16, to discuss three of the outcomes of the Telfer Executive MBA that many alumni in the Public Sector consistently agree have raised their competency platforms:
1. Confidence
Confidence plays a large role in the decisions you make and how people perceive your leadership and follow through with the decision.
Kami credits the Telfer Executive MBA program with giving her a new-found confidence. Kami says she wouldn't have been considered for the role had she not completed her MBA. Having the degree has served her well by rounding out her accounting designation, business skills, understanding the business language and teaching her to reflect on the intellectual side of decision-making.
"I definitely have a more critical eye especially in dealing with issues on strategy, managing people and seeking out efficiencies. These are all skills that I learned about in the program."
2. Resilience
The practical component of Telfer Executive MBA program allowed Elizabeth to better understand herself and to become more efficient and leverage frameworks and models to better prepare for new roles.
"Our resilience is made up of many factors but first and foremost is understanding our own self-awareness so we can self-manage and in turn be better positioned to be aware our own strengths and how the skills of others complement our own so that we can work best with them." Says Elizabeth, explaining her own self-awareness and ability to overcome obstacles through her new-found skills, " The program has helped me become a better version of myself. The skills I developed and strengthened in the program are used every day in my current role. In preparing for the interview for the job I now have, I had 36 hours to prep, research and write my presentation. Making strategic and operational linkages and building my pitch seemed like second nature thanks to having just finished the program."
3. Real-World Skills
Return on investment begins on day one. The ability to readily transfer strategic skills and frameworks in the classroom, and building confidence by using these skills effectively through the Signature Series of Six Business Consulting Projects and then being able to take the back to your workplace provides return on investment that begins the day you walk into the classroom - for both yourself and your organization.
The fact we work with real clients with real challenges and who are trying to take advantage of potential opportunities for our five business consulting projects was key to learning real-world skills. Experiential learning combined with theory and methods all lead to real accountability and responsibility to our clients. What better way to learn than by doing - where the stakes are much higher than just writing an exam. Says Elizabeth.
Stephane agrees that "The Telfer Executive MBA program provided me with the ability to not only achieve and surpass my goal, but also apply what I learned almost instantaneously to my everyday work. Thanks to the Signature Six Business Consulting Projects, I developed practical new skills that are completely transferable and relevant to me as a public sector professional."
Learn More about their Experiences
Join Kami, Elizabeth and Stephane along with other public service alumni on January 16th at 5:30 p.m. to learn more about their experience with the Telfer Executive MBA and how they have leveraged their degree within their roles in the Public Sector.
Register Now to Learn More
Bringing Leadership Public
January 16, 2019 at 5:30 p.m
---
---