Telfer Executive MBA Alumni Association AGM, Call for Nominations
Telfer Executive MBA Alumni Association AGM 2020 Election
Contents:
---
2020 EMBA AA Nominations and Election Process
The 2013 Constitution provides the Board with permission to form association ad hoc committees, including the ad hoc nominations committee. Accordingly, the current Board of Directors formally constituted a nominations committee composed of Shana Davis, Chair, Nominations Committee, Tim Warland, and Jennifer Hyland.

The mandate of the 2020 ad hoc nominations committee is to oversee the nomination of a slate of candidates, as well as the elections process regarding the election of four director positions and reelection of two director positions at the May 27, 2020 Annual General Meeting.
Upon completion of this task, the 2020 nominations committee will dissolve.

Nominations

Early Nominations: If you are interested in becoming a Director, send an email to Jennifer Hyland by April 28th 2020 at

This email address is being protected from spambots. You need JavaScript enabled to view it.

with the following information:

The term of office for which you seek election.
A picture and short biography

Early Nominations need to be submitted to the committee by April 28th but will be accepted until May 13th, 2020.
Nominations can also be submitted from the floor of the Annual General Meeting and will be accepted under the following conditions:

The mover and seconder of the nomination from the floor must be present at the AGM;
The nominee must be present at the AGM;
The term of office for which the nominee is being nominated must be clearly specified (one year term to 2021 or a two year term to 2022;
The nominee must confirm their desire and willingness to serve for the specified term of office.

Four two-year director positions (including two reelections of current Directors) are slated for election to cover the terms spanning 2020 – 2022 The nominees submitted to date are:

Michelle Robitaille
Karine Larouche
Claudia Levac
Tanya Horsley
Helen Burgan

Two one-year director positions are slated for election to complete the 2019 – 2021 term of two resigned Directors. The nominees submitted to date are:

Faysal Sunba
Hal Hilfi
Gillian Fischer

Two directors can complete the second year of a two-year term from 2019 – 2021 and so are not up for election:

Jennifer Dixon
Andrew Bystryzcki

Biographies of the all nominating committee nominees put forward by May 13th will be posted on-line in advance of the AGM.
The election process will be conducted by the Chair, Nominations Committee of the Board of Directors.

Registration of alumni by name and year of graduation:

Registration will be done electronically and take place between 6:15 and 6:30 PM.
A list of voters will be compiled by taking attendance prior to the AGM. .
The vote will be done electronically. Ballots will be sent to attendees via link using the Zoom chat function.
The election process will use an electronic polling function to gather votes and determine who has been elected for the 2020 Board of Directors.

The procedure for the election of Directors is as follows. The Chair, Nominations Committee will:

Declare the electoral process open;
Read the Report of the nominations committee [slate];
Explain conditions for nominations from the floor;
Call for nominations from the floor;

The call will be made three times before declaring the nomination closed.

In the event the number of nominees is less than or equal to the number of open positions, the Chair, Nominations Committee will register one vote on behalf of the nominations committee representing all Alumni and declare the nominees acclaimed.
In the event of more nominations than available positions, elections will be held accordingly.

Election of two 2019-2021 Director positions to complete the 2019-2021 term of resigned Directors:
Election of the Two (2) 2020-2022 Directors:
Reelection of two (2) existing Directors for a second 2-year term for 2020-2022.
Ballots will be prepared electronically with the names of all the nominees and spaces for additional nominations from the floor to be written in.
The names of all candidates will be posted.

In the event of a vote [rather than by acclamation] candidates will be given 1 minute to speak to their motivation for running for office emphasizing:

The capabilities they bring to the position; and
Their goals and objectives.

When all candidates have spoken, the vote will take place, and scrutinizers will collect and count the ballots electronically.
The Chair, Nominations Committee will indicate the results of any election will be announced at the conclusion of the meeting.
The Chair, Nominations Committee will then declare the electoral process complete and return the lectern to the Chair of the 2020 AGM.
2020 EMBA AA Resolutions
The following Resolution is put forward to the Annual General Meeting assembly for a vote: To pass, the motion requires a majority (at least 50% plus 1 vote) of the votes cast to be in favor of the motion.
There are no resolutions put forward at this time.
Ballot for May 27, 2020:
Elect Two (2) Directors to complete the final year of two (2) 2019-2021 directorship
Name Yes
______________________ o
______________________ o
______________________ o
______________________ o
______________________ o
(In the lines provided above, please add in the name (s) of those nominated from the floor, and place an X in the box adjacent the one director you prefer)
Elect Four (4) Directors to serve a two-year term beginning in 2020 and ending in 2022.
Name Yes
______________________ o
______________________ o
______________________ o
______________________ o
______________________ o
______________________ o
______________________ o
______________________ o
(In the lines provided above, please add in the name (s) of those nominated from the floor and place an X in the box adjacent the four directors you prefer)
Vote for or against the resolution.
There are no resolutions put forward at this time.
Biographies of Nominations Received:
This section will be updated as nominations are received.
Nominations are listed in alphabetical order by last name.
---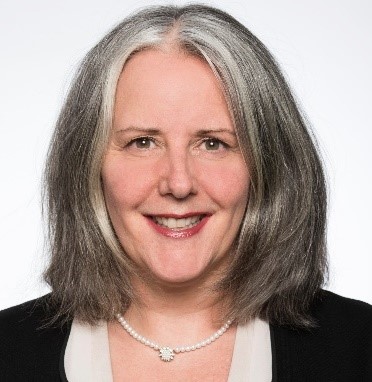 Helen Burgan, EMBA 2019
HR Professional
After completing the Telfer Executive MBA, my focus has been on volunteer work, and research on building my online store in the resale clothing market. At Dress for Success, I provide one-on one support, and program input to enable the gainful employment of talented women who need a little extra support. Other volunteer experience (2013-15) included being on an advisory committee with Ottawa business leaders to revamp a job matching program at LASI WorldSkills to better align with new provincial criteria.
My 20 years' work experience includes senior advisory and manager roles in public service HR. This includes: change management, performance measurement, mentoring, learning and development, planning and analytics, interdepartmental committee leadership; and supporting the innovation agenda. My strengths are: effective communication, research, tenacity, strategic thinking, creativity, partnering, and teamwork. I am currently seeking a public service role that aligns my Telfer experience with my recent volunteer experience- a pivot from HR.
---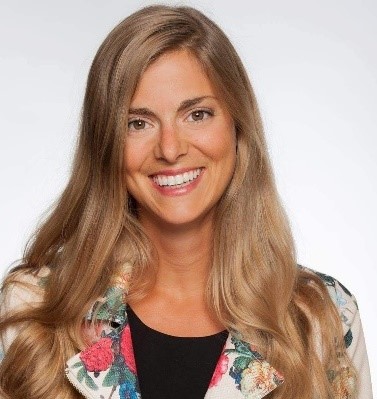 Gillian Fischer, EMBA 2018
Director, Transformation & Strategic Major Accounts, MindBridge AI.
Gillian is a dynamic leader focused on driving growth, transformation, and technology adoption within organizations. Gillian has a wide range of global experience in private, public and not-for-profit (NFP) sectors, extending from developing and managing a strategic account program; to leading complex organizational transformations for multinational companies. Gillian is an engaging and experienced keynote speaker and facilitator. She was recently nominated for two prestigious awards, including a Women in AI and a Top Women in Accounting awards.
Gillian is engaged in the business community and actively holds committee and board volunteer positions. She is currently a committee member on the Association of Change Management Practitioners (ACMP) growth initiative. Previously, Gillian was an active Board member and strategic advisor with the Children's Bridge, an international adoption agency, where she held committee chair and the vice-president's positions. Gillian also engages with NFP boards from a strategic advisor or facilitator capacity, including, most recently, the Adoption Agency of Canada.
Gillian is currently the Director of Transformation and Customer Success at MindBridge Ai, one of Canada's leading AI companies. Previous to this role at MindBridge, Gillian led programs focused on increasing the adoption of AI to a global customer base, including developing a strategic management program for the company's most strategic accounts. Prior, Gillian was a Managing Consultant in IBM's Talent & Engagement practice, with a focus on Digital Change Management, Business Transformation and Human Resource (HR) Solutions.
Outside of work and volunteer initiatives, Gillian is a passionate endurance athlete, amateur artist and creative baker. She is actively engaged in her local community.
---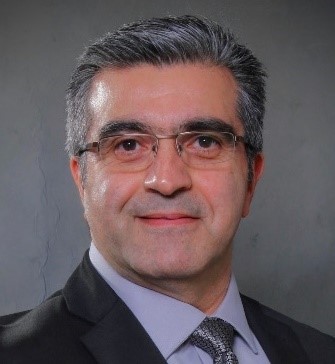 Hal Hilfi, EMBA 2015
Site Leader, Operations, Microbiology Division Canada, Thermo Fisher Scientific
Hal has 25 years of professional experience devoted to operations management. A visionary, dynamic, and astute leader focused on driving results and advancing an organization's outcomes through data and continuous improvements. Strategic planner, motivated achiever, and collaborator with effective leadership, communication, decision making, problem-solving, and people skills. He is passionate about Healthcare in addition to his diverse experience in other operational industries such as; sheet metal fabrication, fiber-optics, contract manufacturing, printing, telecommunication.
Academically, Hal received his B.Sc. and M.Sc. in Mechanical and Aerospace Engineering from the University of Dayton in Ohio, USA. He also holds an Executive MBA degree from the Telfer School of Management at the University of Ottawa, Canada. In addition to his professional experience, Hal is currently a part-time professor teaching Operations Management and Supply Chain Management at the Executive MBA and Engineering Management Programs at the University of Ottawa. .
Currently, Hal has the overall responsibility for leading the national business operations of cultured prepared media (Agar) for Thermo Fisher Scientific (Microbiology Division), a multi-billion-dollar global organization. Microbiology offers products that are used by 80% of Canadian hospitals and private laboratory services across the country. Hal has direct responsibility for two operational sites (Ottawa, ON & Surrey, BC), which involve supply chain, planning, manufacturing, distribution, engineering, facilities, safety, and security portfolios. .
Hal continues to be very active with local associations, such as; ANCWIT and OCISO, and sit on the board of directors for the Kanata-Carleton Small Business Network (KCSBN).
---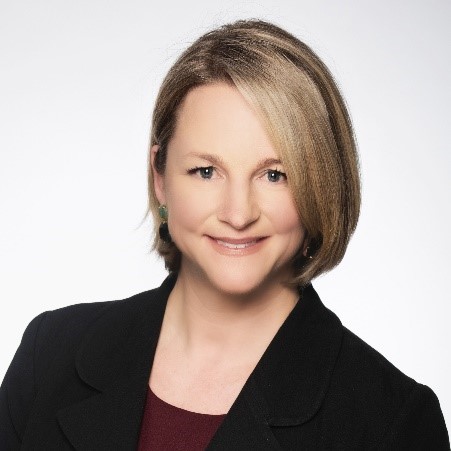 Tanya Horsley, EMBA 2018
Associate Director, Research, Royal College of Physicians and Surgeons of Canada
Tanya currently serves as the Director at Large, Social Media for the Alumni Board. In this role she has sought to expand the social media base as well as those engaged with the alumni board. She looks forward to expanding and innovating beyond what the board has already achieved and working with new, engaged members to identify innovations particularly in a post-COVID world.
Tanya is a seasoned leader of research and administration and oversees the development of research and scholarship programs at the Royal College including the all research grant programs. As a scientist her current research explores the formalization of integrated knowledge translation for the co-creation, use and influence of research and complex systems of care with a particular focus on multi-stakeholder engagement and organizational contexts. She is also interested in meta-research (reporting guidelines, bibliometrics) in the context of medical education.
As a faculty member, Tanya teaches evidence synthesis methods at the University of Ottawa, School of Epidemiology and Public Health and proudly serves on many national & international committees and journal editorial boards.
---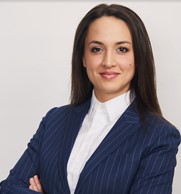 Karine Larouche, EMBA 2020
Founder/CEO, ANGLE USA GROUP INC
Karine is an Entrepreneurial Executive MBA Candidate for the year 2020. Founder of ANGLE USA GROUP INC, her aims is to apply the professional learnings from the program to grow the corporate start-up firm specializing in commercial side-projects. Karine has most recently been involved on the judging panel of our Telfer's 2019 Summer Pitchfest! As a Jiu Jitsu Brown belt, she enjoys training with Brazilian Top Team Canada and competing in events across North America.
---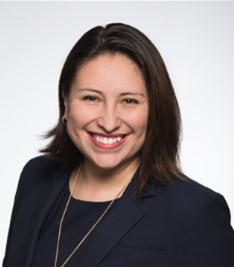 Claudia Levac, EMBA 2019
Sr. Advisor, Treasury Board of Canada Secretariat, President, Executive MBA Alumni ASsociation 2019-2020
Claudia Levac is the current President of the Telfer Executive MBA association. In her first year as President, she has enjoyed establishing a relationship with the Executive MBA alumni, with past Association presidents to learn from their knowledge, as well as with the greater University of Ottawa Telfer community. Her goal for 2020-21, is to take all the work started in 2019-20 and keep that momentum up in order to make those efforts come to even more fruition in 2020 and increase the Association's value proposition. She also looks forward to working with new Directors and interested alumni, who will inject new ideas that will increase the association's offerings and value to an even greater height.
---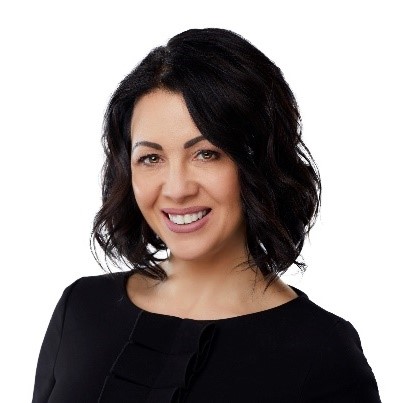 Michelle Robitaille, EMBA 2020
Independent Management Consultant
Michelle Robitaille is a seasoned executive with over 20 years of experience working in the public, private and not-for profit sectors, within a broad range of industries. Recognized as a strategic thinker and connector, she provides leadership and guidance in the areas of public-private partnerships, business development, marketing and communications. Michelle also has extensive experience leading stakeholder and diplomatic relations, national outreach initiatives and protocol events. She is a mission-driven and passionate leader recognized for her ability to build, motivate and align teams towards a common vision. A strong believer in giving back to the community, she is an active board member and fundraiser for various organizations. Michelle is a graduate of the Telfer Executive MBA class of 2020 and holds a Bachelor of arts in Communications from l'Université du Québec en Outaouais. See LinkedIN profile for more information.
---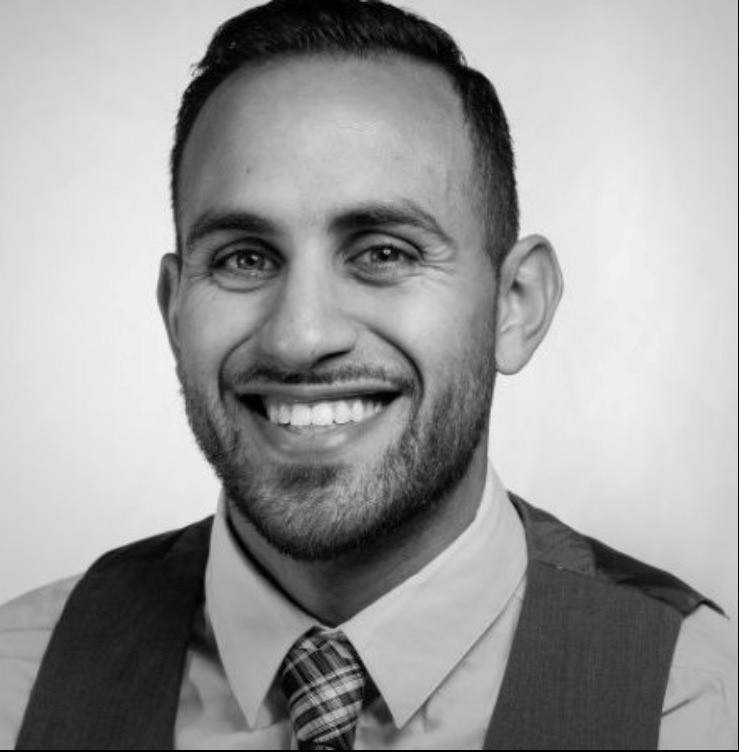 Faysal Sunba, EMBA 2016
Deputy Chief Engineer Department of National Defence
Faysal Sunba is a Project Management and Computer Systems Engineering professional with 15 years of combined and proven experience in managerial and leadership roles with a broad spectrum of dynamic areas. Currently working for the Department of National Defence, spearheading the largest Canadian Army Communication Project valued at $1.8B. In addition to his regular duties, Faysal Sunba is an active volunteer with a passion for building a better community.
---