Lindsay Doucet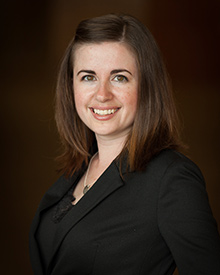 Manager Business Development, Executive Program
Executive Programs
Location

99 Bank St., Suite 200

Telephone

613-562-5800
Email

This email address is being protected from spambots. You need JavaScript enabled to view it.
---
As the Business Development and Marketing Manager, Lindsay Doucet develops effective marketing, business development, and outreach strategies to grow Telfer Executive Programs' business, and enhance its brand in National Capital Region.
Leading our marketing team, Lindsay overseas all marketing initiatives and activities, while growing our network of supporters, ensuring our recruitment targets are met and that we are continuously making efforts to innovate and promote our brand. With over 10 years' experience working with the Telfer School of Management, Lindsay is a champion in all things marketing from brand design and content marketing to client relations.
Lindsay is a mother of three, drinks way too much coffee and not nearly enough water, and knows the Amazon delivery person by name.