Dr. Salehi Gholamhosain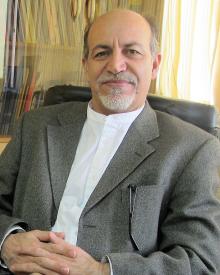 Visiting Scholar
PhD, Health Planning & Management
Email

This email address is being protected from spambots. You need JavaScript enabled to view it.
---
Dr. Salehi Zalani is a health human resources expert in Iran and international levels due to his novel research and projects which has made great influence on national decision makings for education and recruitment of health professionals. He has obtained his PhD from Keele University in UK in Health Planning & Management which involved with the most distinguished professors of the time such as Calum Paton and Peter Hornby. He has a strong interdisciplinary background through his bachelor's and master's degree in psychology which evolved into organizational behavior and human resources management.
His main research focused and fulfilled projects revolving around projection of health human resources. This area of work had been implemented sophisticated projects with great policy impacts in Uganda, Ghana, Iran, Siberia, UK, Bosnia, Malawi and Indonesia. His most recent achievement in Iran's Ministry of Health & Medical Education was development and leadership of a national project for three years to devise Iran's health human resources projection plan. Later, it was approved by World Health Organization and is becoming a successful case in EMRO region. Besides this area of work, he has more than 15 years of experience in the ministry holding major positions and leading various health system related projects (as Director General for HRH and Director General for Hospital Management at national level leading more than 13 national and sectoral projects).
He is also an assistant professor and faculty member in Iran and has been teaching courses in psychology, human resources management and health systems. He also used to teach and supervise students for exercising macro and micro HRH projection simulation models to the international students in Centre for Health Planning and Management, Keele University. He has co-authored more than ten books and has had publications in peer reviewed journals.