Catherine Elliott
(She/Her)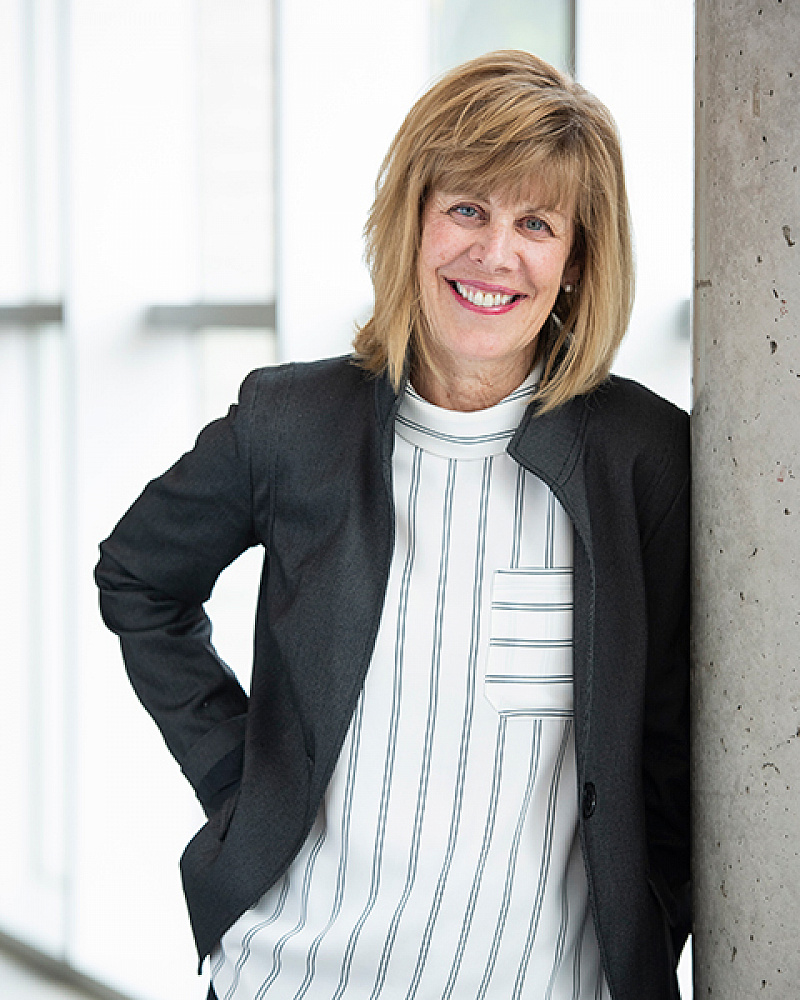 Assistant Professor
MBA Program Director
B.A./B.Phe (Queen's), M.A. (Queen's), M.B.A. (uOttawa), Ph.D. (uOttawa)
Location

DMS 5131

Telephone

613-562-5800 x 4759
Email

This email address is being protected from spambots. You need JavaScript enabled to view it.
---
Biography
Dr. Elliott joined the Telfer School of Management in 2009, first as a part-time professor of organizational theory and design, and later in 2011 as an Assistant Professor of organizational behaviour and human resources. Dr. Elliott obtained a B.A./B.Phe from Queen's in 1982, and an M.A. in 1984. She then completed a M.B.A. from the Telfer School of Management in 1990 and a Ph.D. from the University of Ottawa in 2010. Her thesis examined the consequences, context, and impact of accreditation on Canadian University Business Schools. Particular interest was paid to the effect of evaluative inquiry on organizational learning.
Research Interests
Her research interests are focused on improving organizational performance and enterprise growth in three main areas: human performance, (women's entrepreneurship, mentoring and diversity), performance management in public sector organizations, (including evaluation capacity building and organizational learning), and management education (adult learning and business school accreditation).
Other
Prior to academia, Dr. Elliott worked for a large global consultancy for 12 years, as a change management consultant and human resources manager. In the former, she worked with a variety of public sector clients to deliver solutions in the area of organizational and human performance systems. Clients included Canada Post Corporation, PWGSC, the Department of National Defence, and Export Development Corporation. As a human resources manager, she worked in variety of corporate roles and HR functions - recruiting, staffing, and talent management - to serve practices in Canada and the United States.
Catherine has also managed an independent consulting firm since 2002. Her consultancy has provided services primarily to federal government clients in research and evaluation, training and education and human resource management. Sample projects have included: a review of best practices in public sector talent management (competency management, leadership development, knowledge transfer, and advisory services); an evaluation of the career services function; an evaluation of educational programs.
Publications during the last 7 years
Papers in Refereed Journals
Orser, B. and Elliott, C. 2022. A conceptual model and assessment criteria to inform gender-smart entrepreneurship education and training plus. Gender in Management: An International Journal, 37(3): 360-387.
Whitley, J., Duquette, C., Gooderham, S., Elliott, C., Orders, S. and Klan, A. 2021. Implementation of a differentiated instruction initiative: Perspectives of leaders. Canadian Journal of Educational Administration and Policy, 196(49): 64.
Elliott, C., Mantler, J. and Huggins, J. 2021. Exploring the entrepreneurial identity gap: Implications for entrepreneurship education. International Journal of Gender and Entrepreneurship.
Elliott, C., Mavriplis, C. and Anis, H. 2020. Women's Startup Network: Developing Entrepreneurial Intent and Self-Efficacy for Female STEM Students. International Entrepreneurship and Management Journal, 16(1): 43-67.
Gagnon, F., Aubry, T., Cousins, J.B., Goh, S.C. and Elliott, C. 2018. Validation of a measure of organization evaluation capacity. Evaluation and Program Planning, 68: 166-175.
Leck, J.D. and Elliott, C. 2016. Shattering Glass: e-Mentoring and the Advancement of Diversity. The International Journal of Organizational Diversity, 16(4): 1-15.
Chapters in Books
Bourgeois, I., Elliott, C., Goh, S.C. and Lahey, R.E. The many facets of evaluation capacity: Conceptual, methodological and practical. In Chouinard, J., Bourgeois, I. and Amo, C.. Growing the knowledge base in evaluation: The contributions of J. Bradley Cousins. Greenwich, CT: Information Age Publishing, 2019.
Lahey, R., Elliott, C. and Heath, S. The evolving market for systematic evaluation in Canada. In Lemire, S., Nielsen, S.B. and Christie, C.A. . The Evaluation Marketplace: Exploring the Evaluation Industry. U.S.A: New Directions in Evaluation, San Francisco: Jossey Bass , 2018.
Elliott, C. and Orser, B.J. Feminist entrepreneurial identity: Reproducing gender through founder decision-making. In Brush, C.G. and Greene, P.. A Research Agenda for Women and Entrepreneurship: Identity through aspirations, behavior and confidence. London, UK: Edward Elgar Publishing, Inc., 2018.
Goh, S.C., Elliott, C. and Richards, G.S. Performance management in Canadian public organizations: Findings of a multi-case study. In Big Data and Analytics Applications in Government Organizations. Current practices and future opportunities. U.S.A.: CRC Press, Taylor and Francis Group: Boca Raton, FL, 2017.
Invited Contributions and/or Technical Reports
Orser, B. and Elliott, C. 2020. "Gender-Smart Entrepreneurship Education & Training Plus (GEET+)", June, 37 Pages, Access at https://telfer.uottawa.ca/en/geet/.
Orser, B. and Elliott, C. 2019. "Strengthening Ecosystem Supports for Women Entreprneurs. Ontario's Inclusive Innovation (i2) Action Strategy", 65.
Elliott, C. 2017. "Strategies for career advancement: A summary needs assessment report", May, 17 pages.
Orser, B.J., Kassun-Mutch, P., Elliott, C. and Levine Ruben, R. 2016. "Strengthening Ontario through Women's Enterprise. Women Entrepreneurs Ontario (WEO) Collective Access", Women Entrepreneurs Ontario (WEO) Collective.
Elliott, C. and Loewen, S. 2016. "Sponsorship program. Interim evaluation report", Women in Communications and Technology (WCT), Ottawa, ON, Canada, March, 27 pages.
Elliott, C., Onuh, D. and Robinson, C. 2016. "Strategies for career advancement: A needs assessment report", Women in Communications and Technology (WCT), Ottawa, ON, Canada, March.
Other Scholarly Contributions
(Case) Elliott, C. and Popma, J. 2021. "Agnico Eagle Mines: Retaining an Inuit Workforce in Canada's North", Ivey Business School Publications, London, Ontario, Canada. Product No. 9B20C054
Funded Research during the last 7 years
Funded Research during the last 7 years

| From-To | Source | Title | * | ** | Role | Amount |
| --- | --- | --- | --- | --- | --- | --- |
| 2021-2024 | SSHRC Insight Grant | Gender-smart entrepreneurship education and training plus | R | C | Co-I | $ 99,718 |
| 2020-2021 | Undergraduate Research Opportunity Program (UROP) | Career Sponsorship for Women in Technology | R | I | PI | $ 1,000 |
| 2018-2019 | Brookfield Institute for Innovation and Entrepreneurship | Contributor - Ontario Inclusive Innovation (I2) Action Strategy, in collaboration with B. Orser, Telfer Centre for Executive Leadership and the Ryerson Diversity Institute. See http://brookfieldinstitute.ca/2018/05/17/unlocking-potential-ontarios-women-entrepreneurs/ | U | G | Collaborator | $ 224,768 |
| 2015-2016 | Undergraduate Research Opportunity Program (UROP) | Is the stereotype of the male entrepreneur still relevant? | R | I | PI | $ 1,000 |
LEGEND:
*Purpose
C: Contract (R and D) | E: Equipment Grant | R: Research Grant | S: Support Award | P: Pedagogical Grant | O: Other, U: Unknown
**Type
C: Granting Councils | G: Government | F: Foundations | I: UO Internal Funding | O: Other | U: Unknown
Role
PI = Principal Investigator | Co-I = Co-Investigator | Co-PI = Co-Principal Investigator
Areas of Strategic Impact