Abdenour Slaouti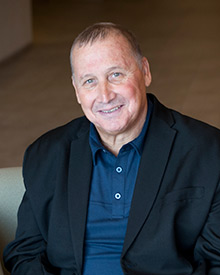 Part-time Professor, LTA
PhD (Université Toulouse)
Location

DMS 6109

Telephone

613-562-5800 x 7396
---
Dr. Slaouti Abdenour received his doctorate in Management Sciences, specialization in Strategy, from the Université de Toulouse in France. He also has a Commercial Engineering degree from the HEC Management School at the University of Liege in Belgium. He has 20 years of experience teaching at the university level; he regularly teaches courses on Strategic Management, Marketing, Policies of Multinational Corporations, International Business and Social Context of the Business World. He joined the Telfer School of Management in 2008 as a part-time professor.
Dr. Slaouti has a wealth of expertise in business management: from 1981 to 2001, he held positions as Market Manager, Financial Director and Planner for a leading public authority in Algeria; from 2001 to 2007, he was a Strategy Consultant for VW Algeria and acted as an Economic Expert for public companies in Algeria. He has also held positions as the Assistant Director of Studies at a university (EHEC Alger) and as the Director of a partnership between EHEC Alger and the University of Michigan (USA).
Professor Slaouti is currently conducting research on Developing the organizational capabilities of businesses; in 2012, he participated in the Congrès de l'Acfas, presenting a paper on this subject.