Rebuilding Notre Dame will be a complex project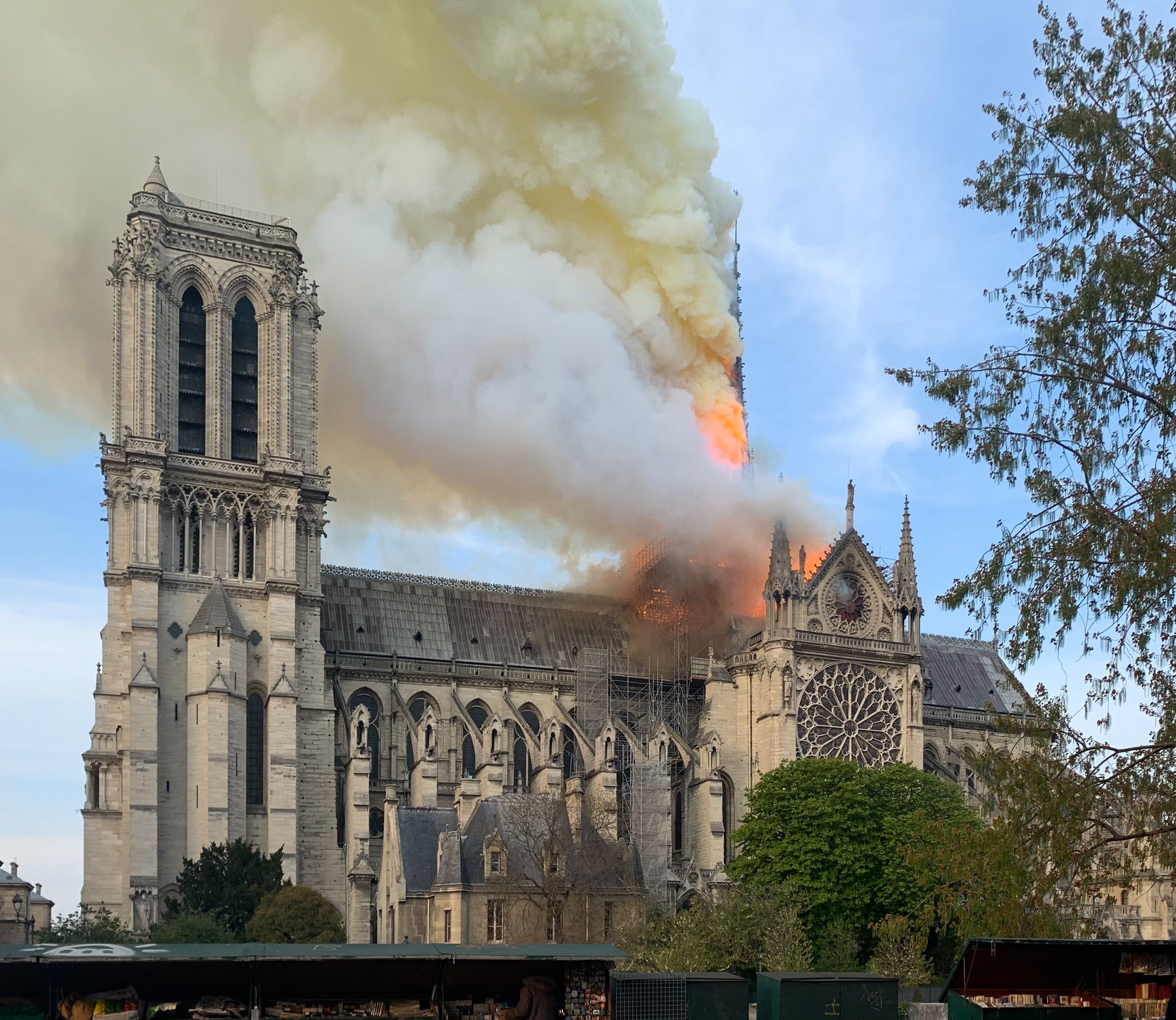 Photo by Wandrille de Préville / CC BY-SA 4.0
Regardless what one thinks about the apparent breaches to security, health and safety, or good professional standards involved in the devastating fire at Notre Dame's cathedral in Paris -and one hopes that a thorough inquiry will be held, so that standards for works on historical monuments can be updated- this incident represents major damage to an invaluable historical site.
The response of France's emergency services, in particular fire fighters, has been exemplary: no loss of life, the structural integrity of the building has been preserved, and many valuable relics and artefacts have been preserved, including the magnificent rose stained glass windows.
Many generous pledges have been made, by the government and private donors to raise the funds necessary to rebuild this iconic monument. The French President has readily pledged that the cathedral will be rebuilt "within five years".
And this is where the complexity kicks in. It was announced on 16 April 2019 that an international architectural competition will be held for proposals to re-build the spire, which was entirely destroyed, along with the intricate wood and lead structure of the roof.
Even if the plan was merely to restore the building to its original design, which would be greatly assisted by the 3-D scans that have been recently talked about, it is apparent that some great challenges would have to be overcome. It is not clear at the present time that the right kind of timber (centuries-old primary forest oak trees) would be available today, nor that the craft skills used to assemble the wooden structure are still known. In other words, a like-for-like re-construction would be unlikely, even if the financial resources were available.
The uncertainty associated with an international architectural competition is not to be underestimated: historical precedents (e.g. Sydney Opera House, Louvre Pyramid, World Trade Centre) suggest that bold, innovative, architectural designs may lead to superb outcomes, but often at major costs. International competitions and innovative designs usually do not sit well with timely, on-budget deliveries. In other words, it is likely that the timelines and costs being talked about now may well underestimate the final schedule and budget.
Finally, and in the aftermath of the incident this may be understandable, the emotion associated with the damage to an historical landmark may be somewhat misread. Unlike 9/11, or more recent tragedies where significant loss of life were incurred, Notre Dame is merely an industrial incident with no loss of life. It is expected that once the initial emotional response to this spectacular event has passed, a number of stakeholder groups will challenge the wisdom of channelling many millions of euros into the rebuilding of this monument, when so many French citizens and residents face apparently more pressing social and economic challenges.
So here it is, a complex project: uncertain scope, challenged feasibility, potentially ever-escalating costs, ambitious timelines, political pressure, stakeholder dissent. And Notre Dame should count its blessings: re-building the roof and spire does not require an IT-enabled business transformation.