3rd Annual Advances in Complex Project Leadership Seminar "Setting conditions for project success in a complex environment"
On May 8th, 2019 the University of Ottawa's Telfer School of Management, Master of Business in Complex Project Leadership (MBCPL) program hosted the third of an annual series of one-day seminars dedicated to complex project leadership.
Download agenda [PDF]
Download speaker biographies ›
Not only a resource for the Master's candidates, but also an informative and educational event for government and industry leaders. The seminar provides the opportunity to hear from other accomplished leaders as they discuss how they have adapted their decision-making abilities and knowledge of global best practices to help them tackle some of the most dynamic and interesting complex projects in Canada.
This year's seminar will be one of the premiere public events in the field of complex project education. It will be an ideal place to gain insight into the importance of professionalizing complex project leadership as well as learn how others have delivered large, complex and inherently risky projects in the Infrastructure, Information Management, Health and Defence sectors. The seminar provides attendees with the rare opportunity to network with a wide array of knowledgeable peers from across the public and private work spaces.
The seminar will feature examinations of complex Innovation, R&D, IT, Change Management, Capital Acquisitions and Business Transformation projects. The third-year MBCPL participants will host, introduce, moderate and summarize the discussion on each case study.
After a catered breakfast, which will give people time to register for the day's events and network among their peers, the Assistant Deputy Minister, DND (Materiel), Patrick Finn, will open the seminar with remarks on the importance of leadership as it relates to the successful delivery of complex projects for the Canadian Armed Forces.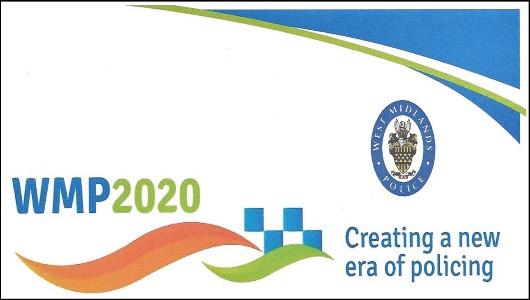 Business Transformation;
Mr. David West, the Managing Director at Accenture (UK), whose current focus is the management of large scale IT Delivery programmes in the Police & Public Safety arenas of the Public Sector, will discuss the West Midlands Police Force business transformation efforts and successes they have had to date with the West Midlands Police Transformation programme (WMP2020). The goal of the programme is to improve effectiveness and increase efficiency using innovative digital technologies and evidence-based, preventative policing techniques.
From the way in which the public contact the force to how West Midlands Police respond, investigate and prevent re-offending, the WMP2020 programme has radically changed all aspects of operation. The programme blueprint looked at how culture and values, leadership, technology, services, systems and processes all need to function in order to move forward. For example the programme allows West Midlands Police to more effectively address silent crime, such as violence in the home, and respond to the rise in cybercrime frequency and sophistication.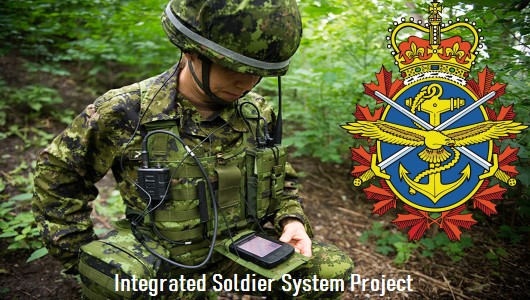 Capital Acquisitions;
Mrs. Isabelle Latulippe, the Project Manager of the Integrated Soldier System Project (ISSP) for the Department of National Defence (DND), will be discussing the complex capital acquisitions cycles involved with the ISSP and her experience managing a complex project within the context of ever evolving technology.
The project concerns the acquisition of up to 4,144 wearable communications suites, complete with required accessories and support equipment that will allow soldiers to stay better connected with their teams during operations. The Integrated Soldier System Suite includes weapon accessories and the most sophisticated electronics. This project will significantly enhance a soldier's situational awareness, generate precise navigational information and provide greater command and control for army units, in theater thus improving their performance and protection.
Mrs. Latulippe holds a Bachelor degree in Mechanical Engineering and a Master of Business Administration. She cumulated 20 years of experience both in the private industry at Bombardier Aerospace and at the Government of Canada. She is currently the Section Head of Performance Management and Defence Program Analytics, Directorate of Materiel Group Strategic Plans (DMGSP), at DND.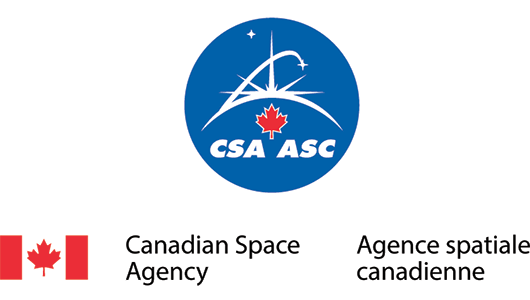 Complex Projects;
After a catered lunch a special guest, Colonel Jeremy Hansen, an astronaut from the Canadian Space Agency (CSA), will give a short presentation via videoconference to discuss complex projects as applicable to human space flight.
Colonel Hansen has a bachelor of science in space science and a master of science in physics from the The Royal Military College of Canada. Prior to becoming an astronaut Colonel Hansen served as a CF-18 fighter pilot and has been a member of the Canadian armed forces since 1994.
Colonel Hansen was one of two recruits selected by the Canadian Space Agency (CSA) in May 2009 through the third Canadian Astronaut Recruitment Campaign. He is one of 14 members of the 20th National Aeronautics and Space Administration (NASA) astronaut class.
In 2011, Colonel Hansen graduated from Astronaut Candidate Training, which included scientific and technical briefings, intensive instruction in International Space Station (ISS) systems, Extravehicular Activities (EVAs, or spacewalks), robotics, physiological training, T-38 flight training, Russian language courses, and sea and wilderness survival training.
While waiting for a flight assignment, Colonel Hansen represents the CSA at NASA, and works at the Mission Control Center as Capcom—the voice between the ground and the ISS.
Colonel Hansen will discuss complex projects as applicable to human space flight.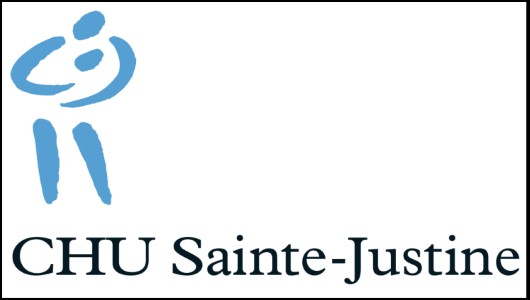 Change Management;
Mr. Claude Fortin will be discussing transition planning and the importance of keeping things simple and human centered. Mr. Fortin is the Nursing Director at CISSS Montérégie-Est and former Nursing Director, Executive Co-Director of Academic Care and Transition Director at CHU Sainte-Justine.
The Growing Up Healthy modernization project enables CHU Sainte-Justine to create a favorable environment for innovating and humanizing health care services as well as allow for more effective integration between education and research mission components. Its design is based on innovative approaches, modern architectural trends, and a health care services approach centered on children and families.
Because CHU Sainte-Justine is a university hospital centre that specializes in the health of both mothers and children, CHU Sainte-Justine strives to offer more comprehensive health care services. The Growing Up Healthy modernization project will help CHU Sainte-Justine make all of its skills available to health care professionals and the overall population, thanks in large part to its telemedicine programs, thereby transferring those skills throughout the entire territory. The construction of two new buildings, a new Special Care Unit and a Research Centre, which are part of a broader modernization project that was initiated in 2007, will help provide a modern and coherent framework.
Mr. Fortin has a background in nursing with a Master degree in public administration and 28 years of experience in the Quebec health and social services network. He served as the Transition Director for CHU Sainte-Justine's Growing Up Healthy modernization project for the past seven and a half years.
During that time he piloted the transformation and adaptation of clinical, administrative activities and processes to Growing Up Healthy requirements. This included process review, operations maintenance, patient and team's safety and change management training for all staff. Mr. Fortin was also entrusted with the task of organizational transformation of clinical services into an innovative structure that better meets to the needs of modern challenges faced by the Quebec healthcare network.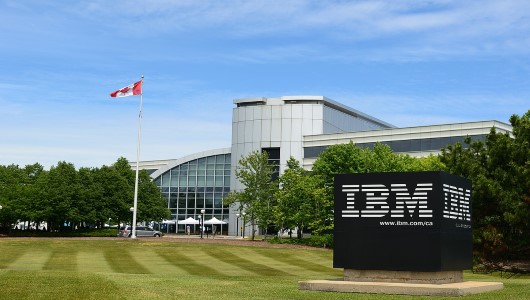 Innovation, R&D;
Ms. Beth Bell, the Vice President for IBM Canada's Enterprise & Commercial business, and Mr. Patrick Morison, will discuss managing complexity in the digital age. Ms. Bell and her team have tackled some of Canada's toughest transformational challenges.
Lessons Learned:
Rounding out the day will be a plenary discussion, featuring key insights and summaries of each project, between MBCPL participants and presenters.
There will be no cost to attend the seminar, and it is open for those working in the project or program environments.
For more information visit:
Master of Business in Complex Project Leadership
Certificate in Complex Project & Procurement Leadership
This article was created by Opus Scroll Inc on behalf of The University of Ottawa - Telfer School of Management's Master of Business in Complex Project Leadership Program.