Keynote speaker: Professor Jennifer Bond, Chair, Global Refugee Sponsorship Initiative & Managing Director of uOttawa Refugee Hub
Appetizers will be served.
Information: alumni@uOttawa.ca | 1-800-465-1888
uOttawa on the road – Engage locally, connect globally.
uOttawa on the road is a speaker series presented each year by the Alumni Association and our regional councils in twelve cities around the globe.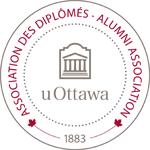 ---
Date:

Tuesday, February 5, 2019

Time:

5:30 p.m. to 7:00 p.m.

Location:

Charbar
Simmons Building
618 Confluence Way SE
Calgary T2G 0G1
View on Google Maps

Accessibility

Please contact alumni@uOttawa.ca or call 1-800-465-1888 if you have any particular accessibility requirements or dietary restrictions.

Public transit

RSVP: