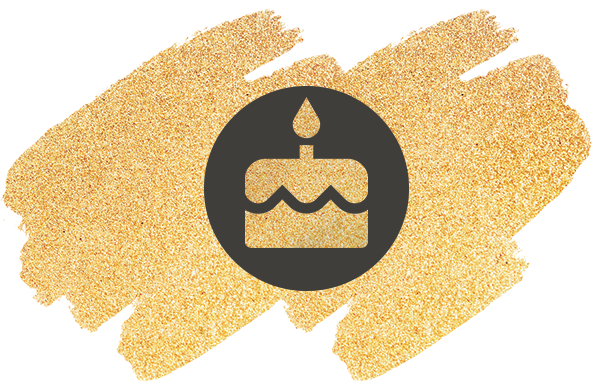 Our launch got seriously underway when we distributed sweatshirts to all new incoming undergraduates and graduate students too. Little did we anticipate how proud of these our enthusiastic students would be! Just take a glimpse at 0:26 and you will understand...
Job shadowing is cool, but in honour of Telfer's 50th birthday, we thought it would be more fun to try a "reverse job shadow". Earlier in 2019, Telfer accounting alumna of 1980, Marlene Patrick spent a day with current finance student, Nourhan Mohamed. Throughout the day, they learned just how dramatically the school has changed in the 43 years since Marlene started the university!
On June 26th, in honour of all deans past and present, the School organized a "strawberry social » with champagne. Moods ranging from pride to nostalgia, former Deans Joseph Debanné, David Zussman, Jean-Louis Malouin, Micheál J. Kelly came to the stage to share memories of their time past. In attendance, were also several retired staff and members of the school community, including Amy Digman and Sylvie Séguin-Jak who recently went into a well deserved retirement. Faculty icons Réjeanne Landry and Pat O'Rourke sent their regrets, but were with us in spirit.
Ian Telfer himself took part in the Telfer School of Management's 50th anniversary celebrations by attending the Gala of Excellence on October 19th. This annual celebration brought together graduates of classes of 1969, 1979, 1994, and 2009 and as as the School's friends and donors. Ever-surprised to see his name plastered on the walls of the School, Mr. Telfer said that he is proud that his name has been given to a faculty of his alma mater, of which he cherished fond memories.

As annual recognitions given by the School, Trudeau Medals and the Young Phoenix Award were presented to five outstanding graduates at the Gala. For those who missed it, highlights of the event can be seen in this next video.
While the School was celebrating its 50th anniversary year, it also had the privilege of hosting the 21st world conference of the International Leadership Association (ILA). Highlights of this 4-day event were a reception and a panel featuring prominent Telfer graduates such as Corey Ellis (BCom 2018), Anie Rouleau (BCom 1992), Georges Langill (MHA 1973), Tammy Labelle (EMBA 2003) and members of the community.
The conference agenda brought together graduates of various programs (BCom, MBA, MHA, Executive MBA) and cohorts (1973-2018), now at work in different sectors (consumer goods, health care, government/technology). Participants discussed the role and importance of management training in preparing all future leaders. They demonstrated not only how management training has helped them make a difference in communities they serve, but also and importantly, how it readies the next generation of business school graduates to lead effectively in these challenging times. The discussion covered our need to better understand how management-training goals have changed over the past 50 years and how they might evolve over the next 50.
All of these events gave us a chance to celebrate the pride of #TelferNation, a hashtag where we've parked many moments of pride in our accomplishments that have shaped this important year for our school and, more broadly, our community. We invite the Telfer community to use this hashtag has we keep on celebrating the impact of our school.